Post by Deleted on Mar 21, 2017 18:13:47 GMT
Geneva Motor Show 2017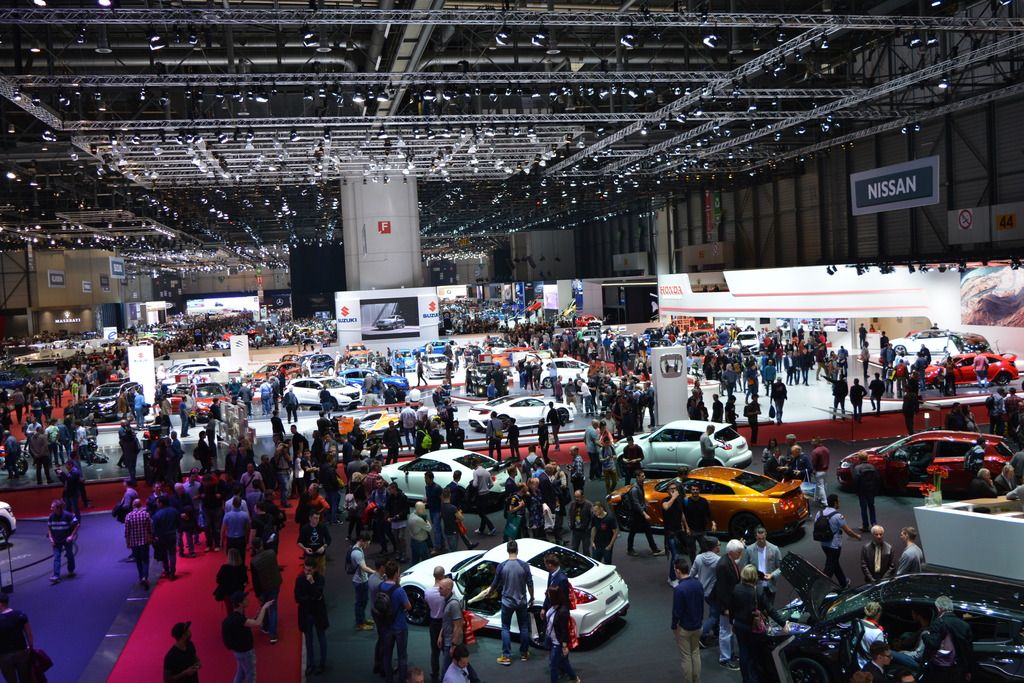 With numerous exciting launches due, Geneva 2017 promised to be a good one. It didn't disappoint.
Here's what I thought was good:
Alfa Romeo
Guilia Quadrifolio
My favourite fast saloon by a long way
Aston Martin
Valkyrie
It looks sensational, weighs 1000kg and has a Cosworth derived 6.5 N/A V12 producing 900bhp. Pricing will be between £2-3m!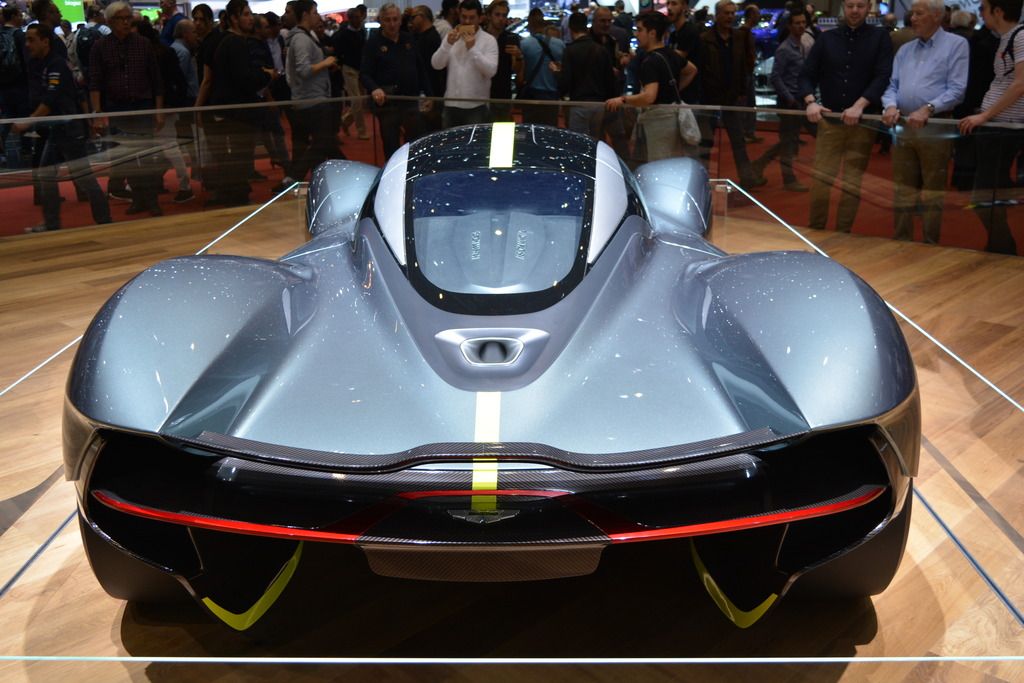 DB11
Looks so much better in just one colour, and not 2-tone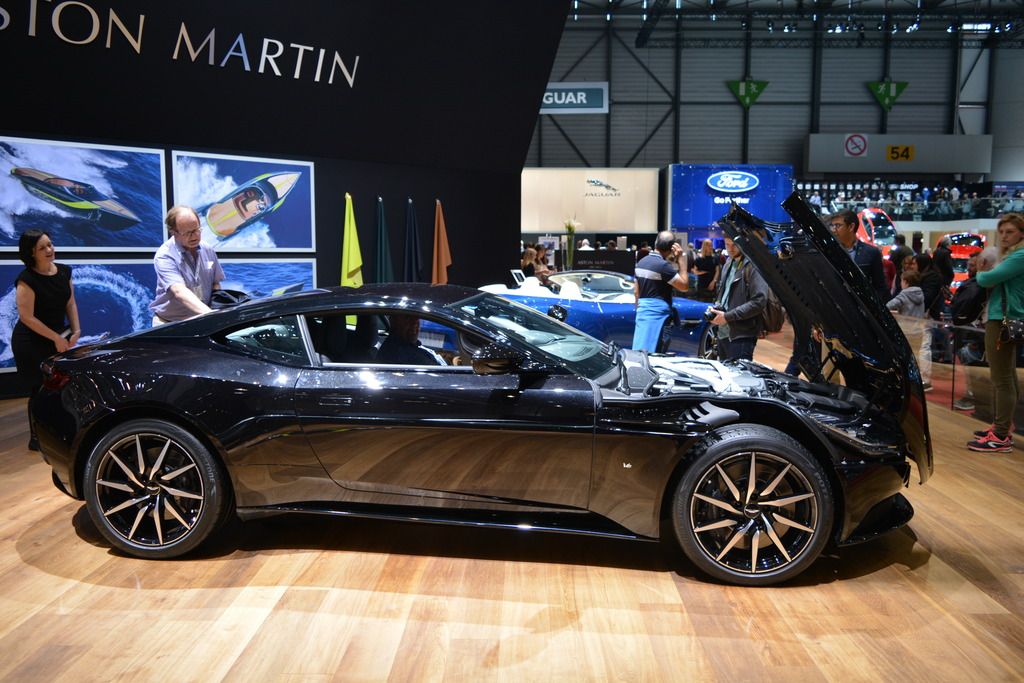 AMR Rapide
Injected a bit of spice into the ageing saloon
Audi
RS3 Saloon
394bhp, 354lb/ft. 5-pot motor, now packaged in a compact, sleek, fantastic looking saloon. Seriously impressive, and by all accounts, drives well now too. The only issue was rear space wasn't as big as I'd have liked; headroom wasn't great, and the example on show had the (presumably) optional Recaro bucket's which were huge and took up a lot space. Standard seats would've helped no doubt. The interior is near perfect, too. I want this car to depreciate savagely.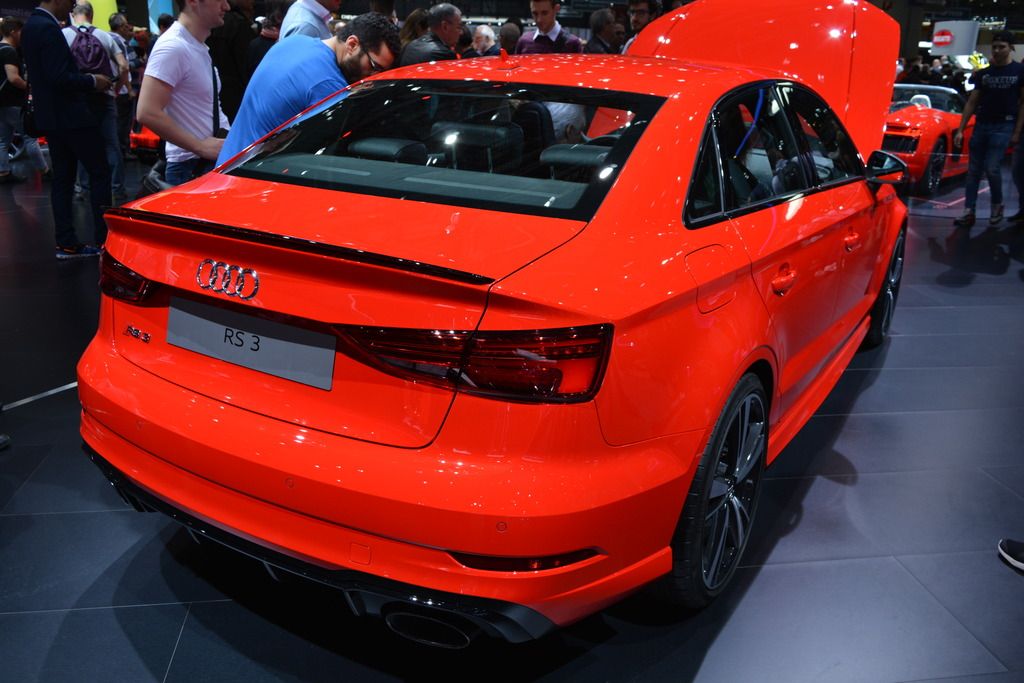 Bentley
EXP12
One of the best looking designs I've ever seen. The only thing I'd change would be the headlights – I think Jag style would suit it better, just to make it look a touch more angry. It's also a lot smaller than I thought. Superb.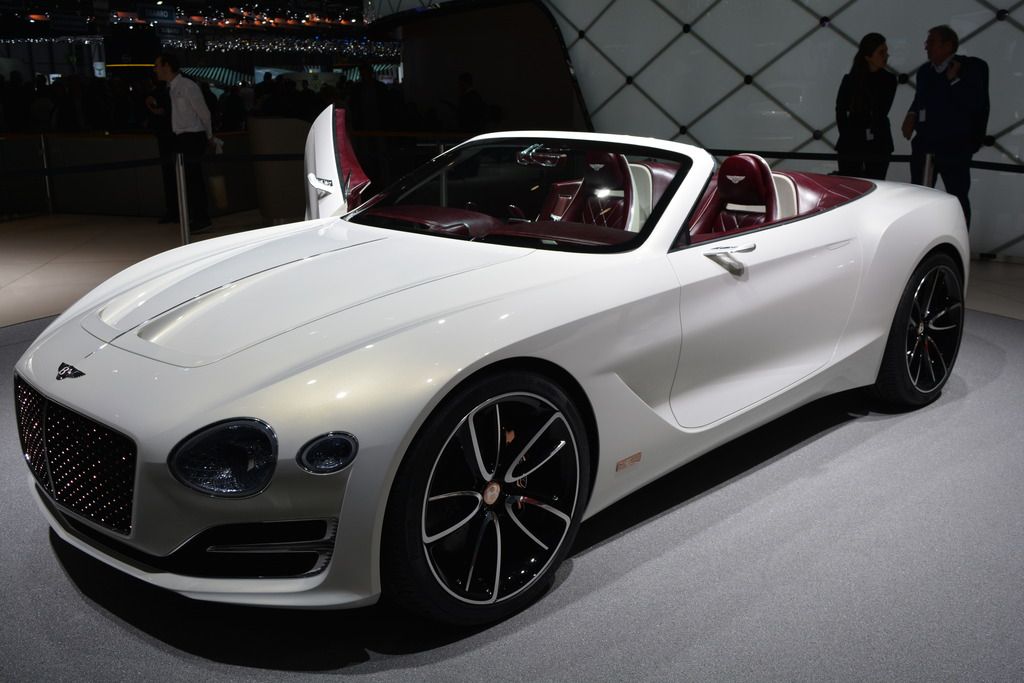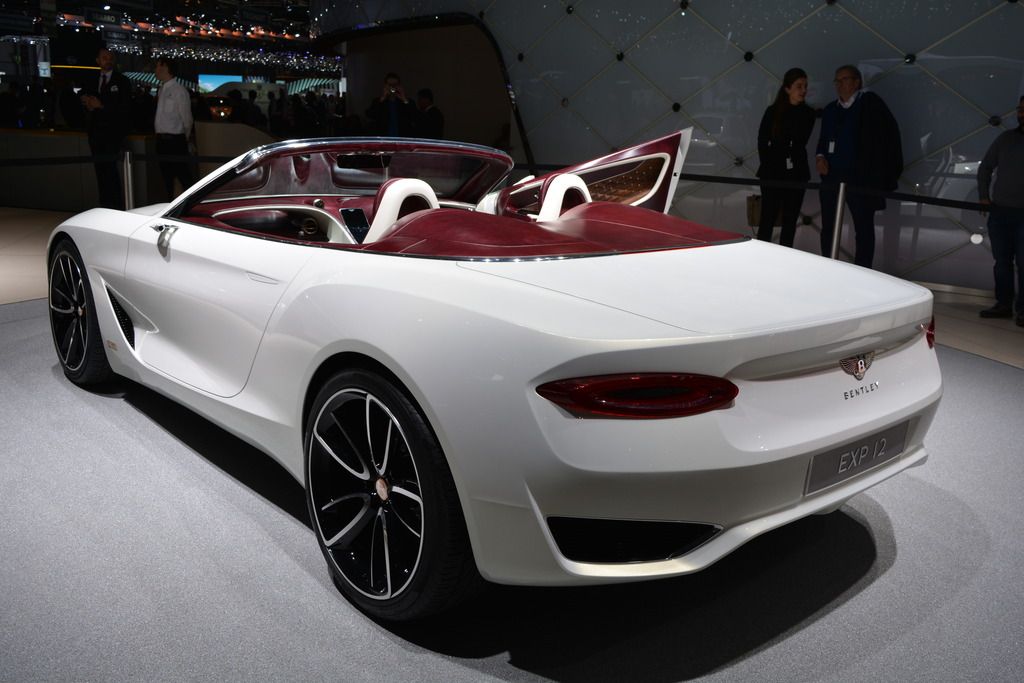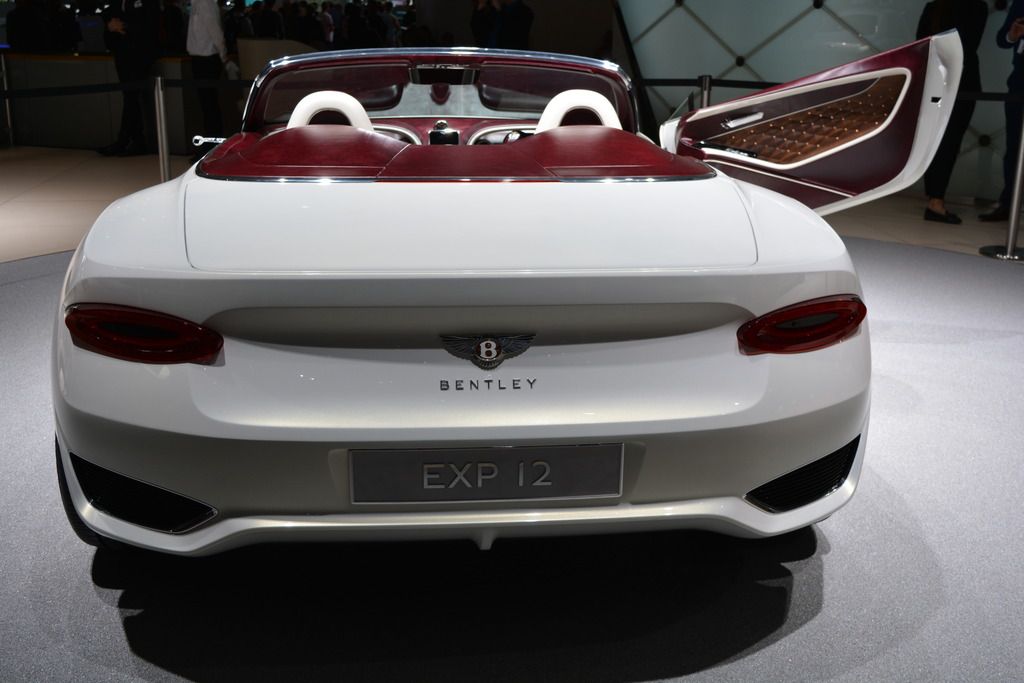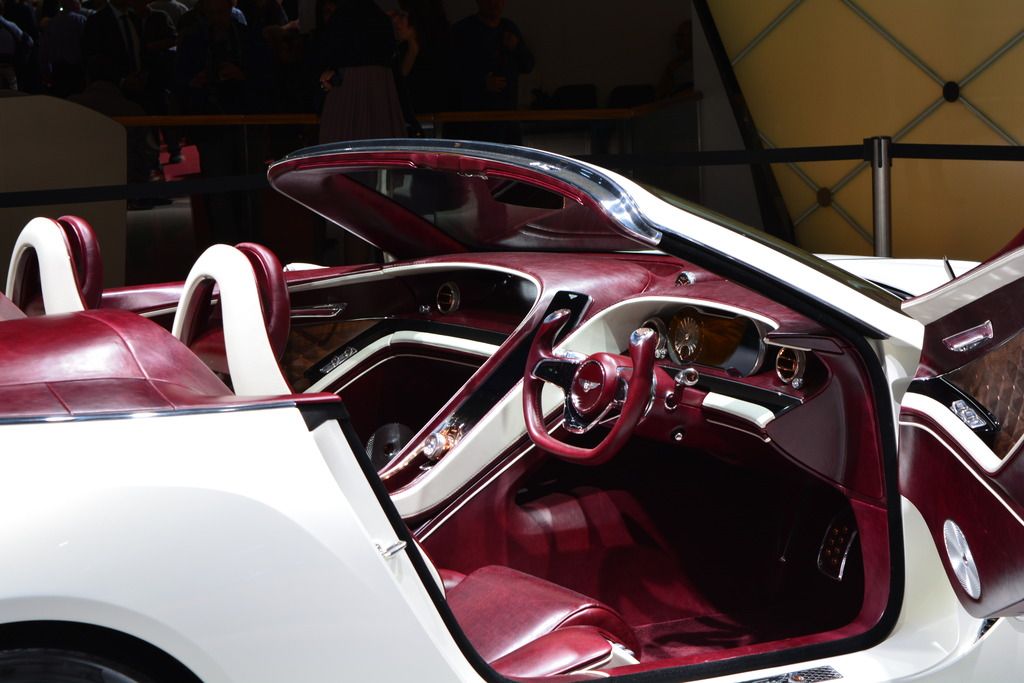 Bugatti
Chiron
1500bhp! I also prefer it looks wise to the Veyron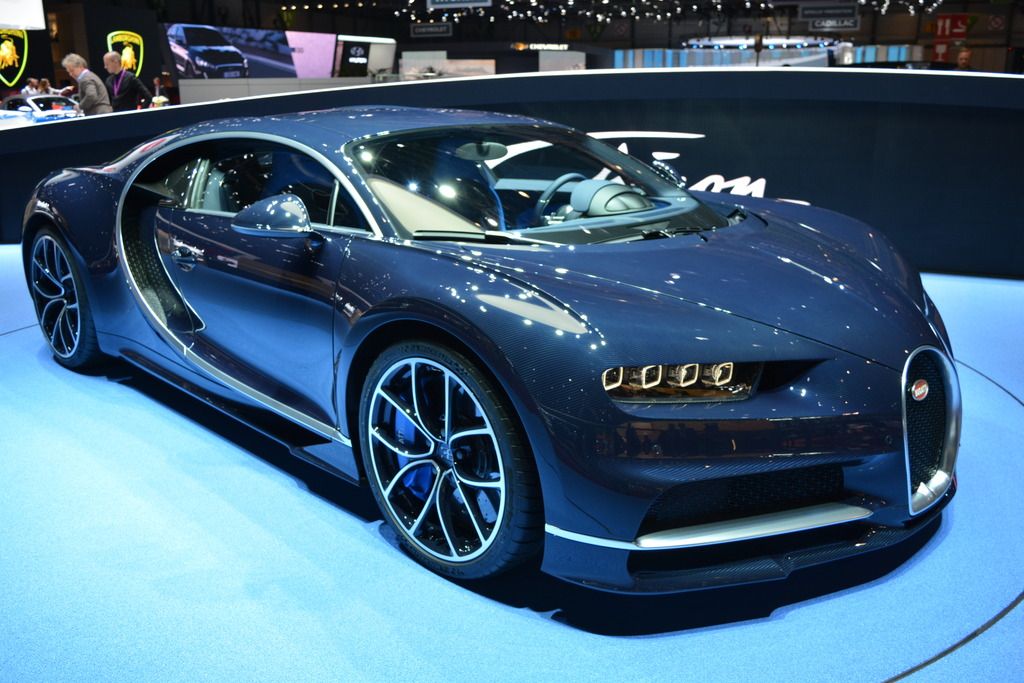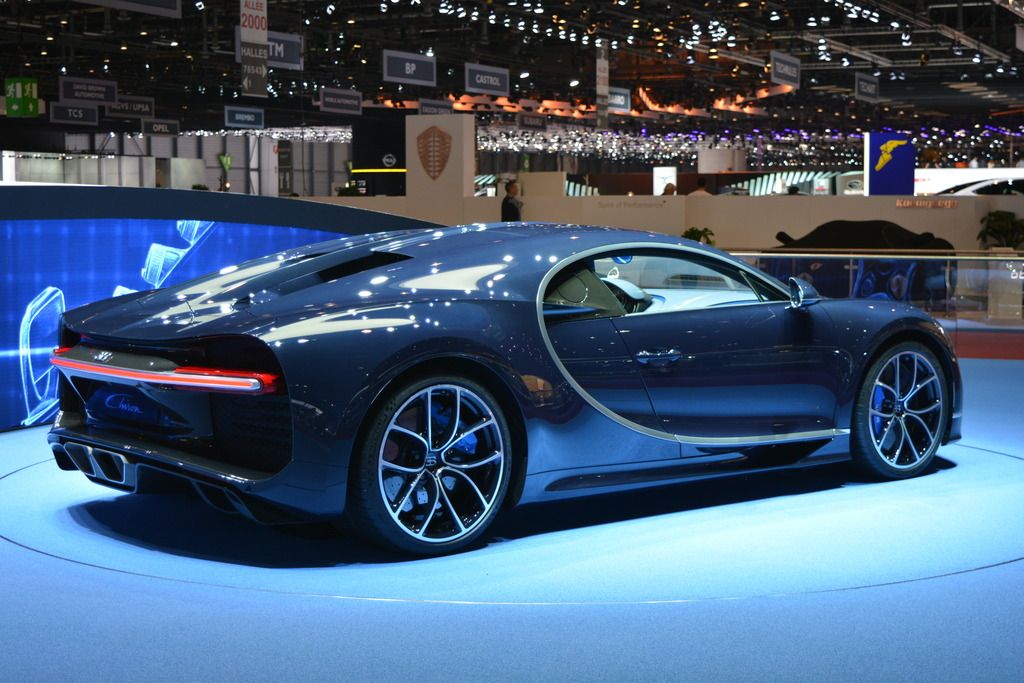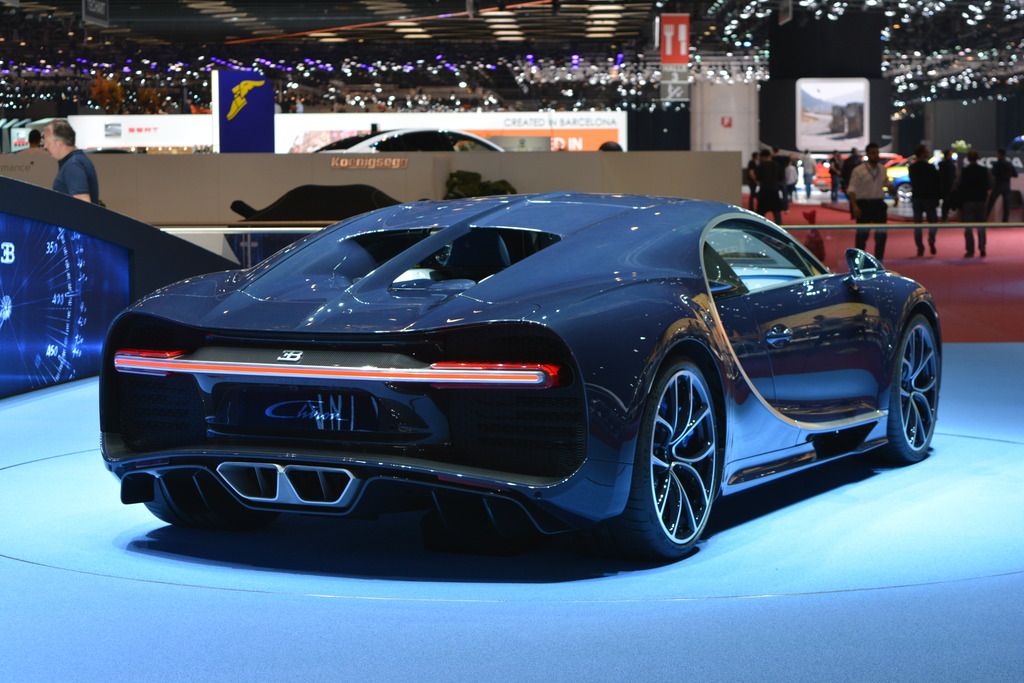 David Brown
Speedback GT
The colour no doubt helped, but it did look good.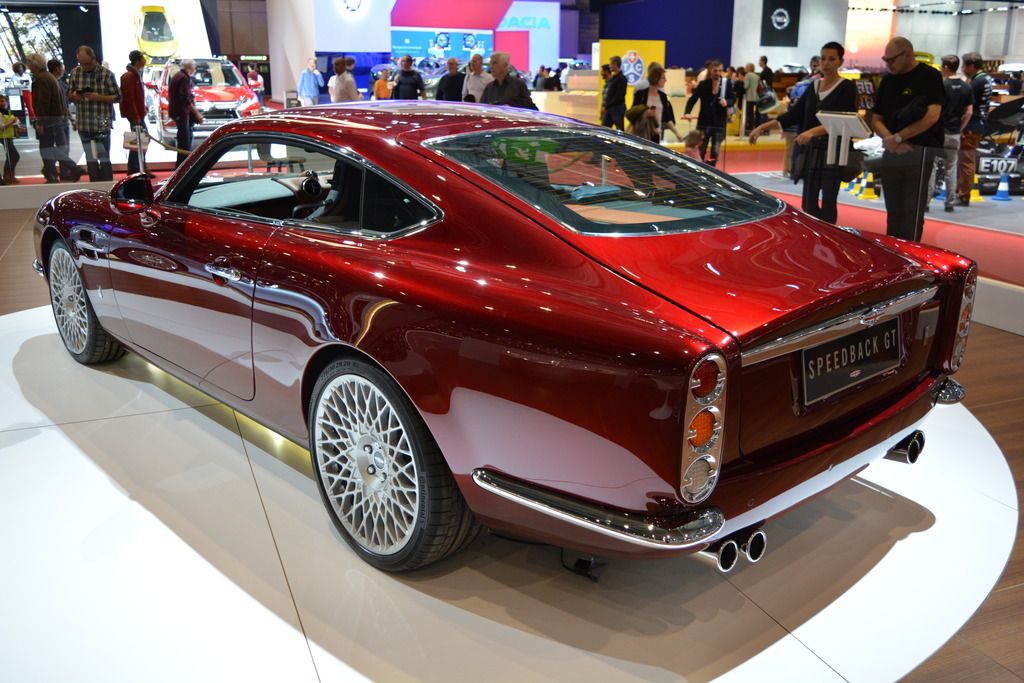 Ferrari
812 Superfast
F12 on steroids – like the F12 needed any more power! Scoops and vents galore. Award for the best car seats ever. Not pretty, but it's a V12 Ferrari with 800bhp.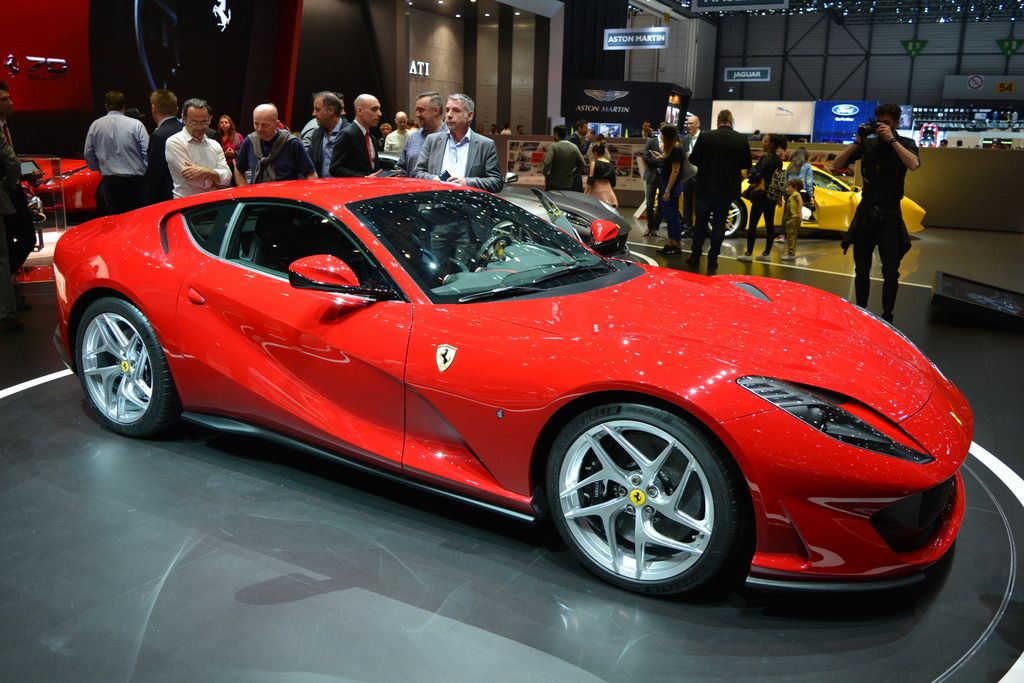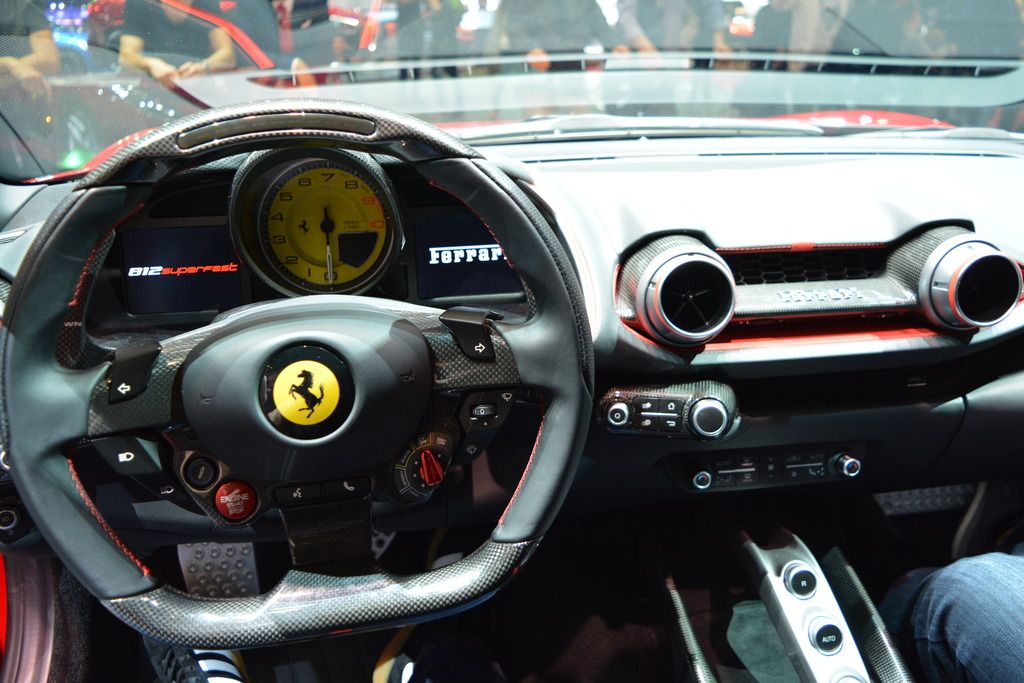 488 GTB Spider
Looks great, especially from the back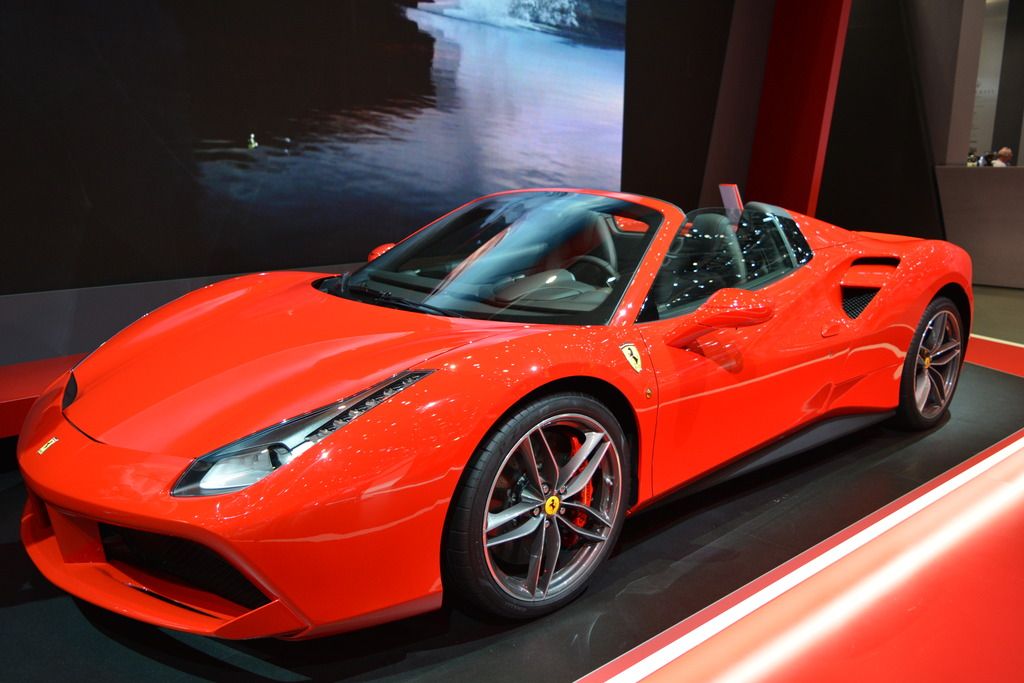 Fittipaldi
EF7 Vision Gran Turismo
600bhp, N/A, 4.6L V8, less than 1000kg weight track only special. Designed by Pininfarina, and endorsed by Emmerson Fittipaldi. Cool as fuck.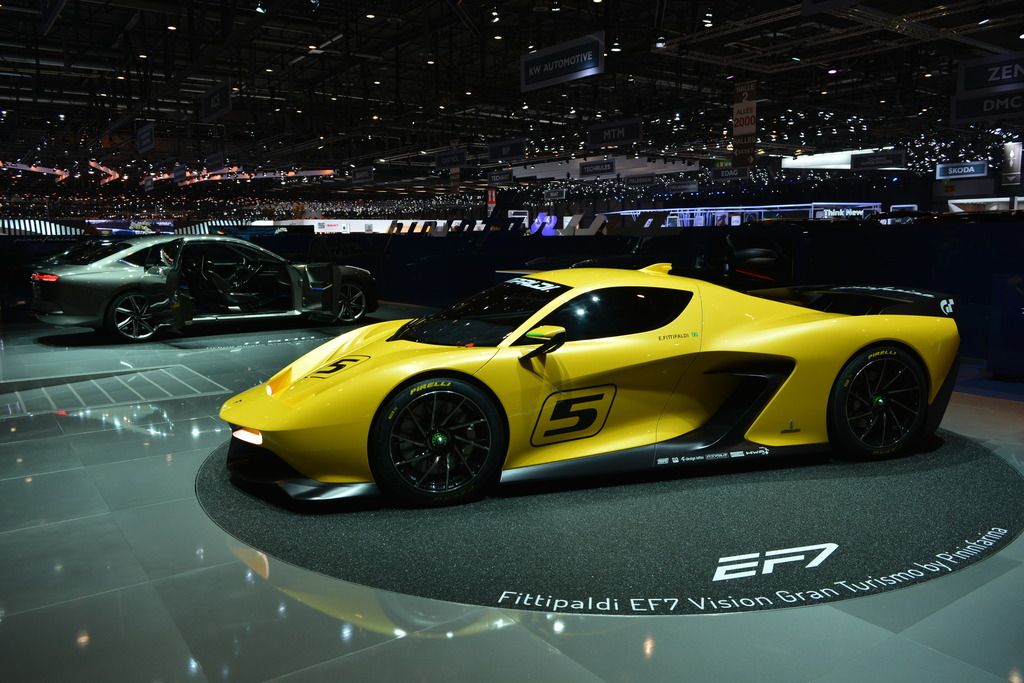 Ford
Fiesta ST
I love the look of this new one. It also will have a better interior than the outgoing one (not that the outgoing one bothered me one bit). The engine sounds fantastic too.
GT
MEAN. I don't normally like matt cars, but matt grey and the Ford GT really go well.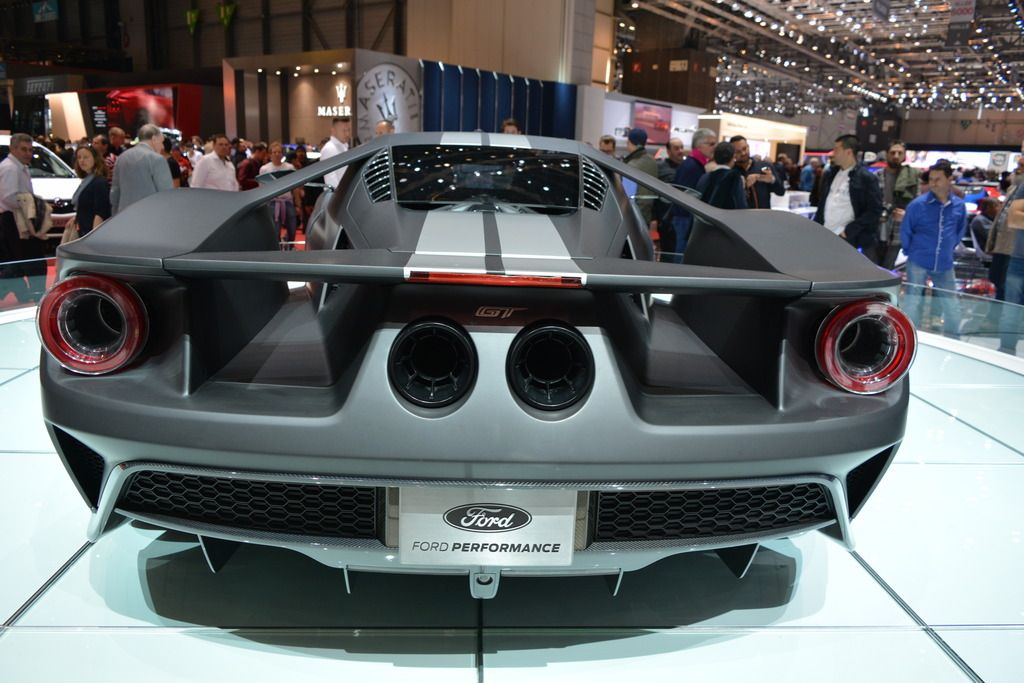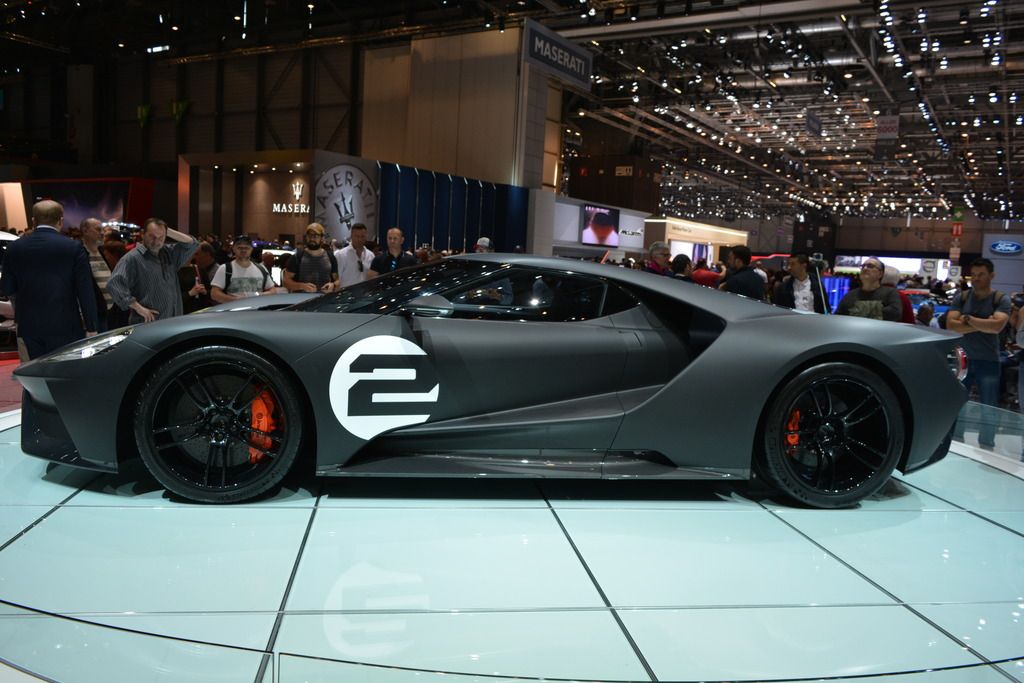 Honda
NSX
White isn't the best colour for it, but it's a hell of a good looking car, and it's a HONDA!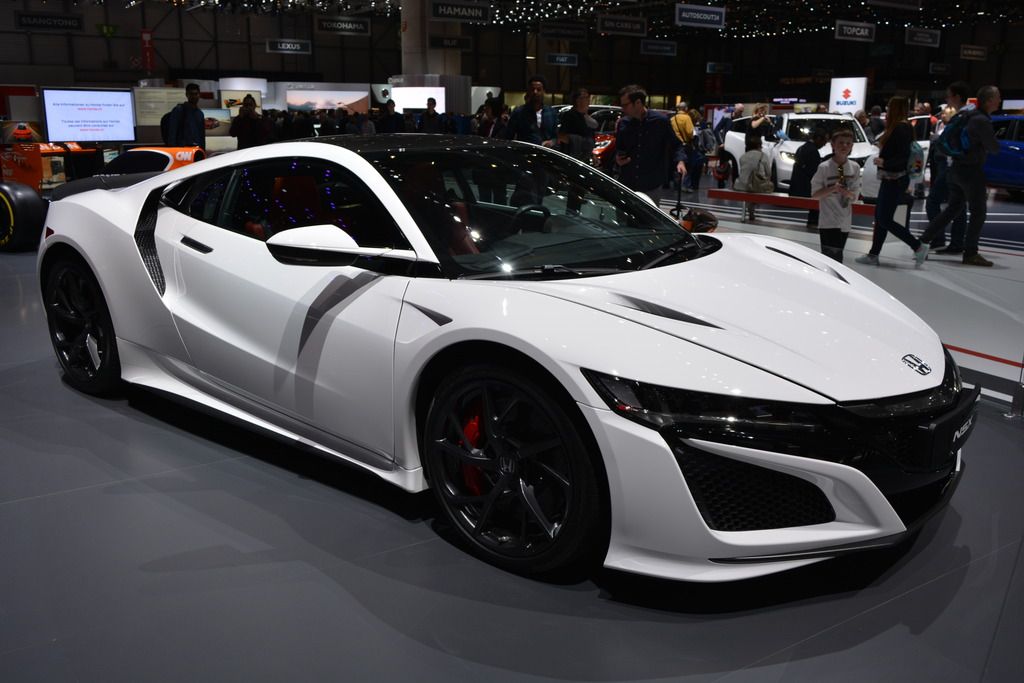 Jaguar
I-Pace
How long until Ian Callum is knighted? He's pulled another one out of the bag here. Simply stunning.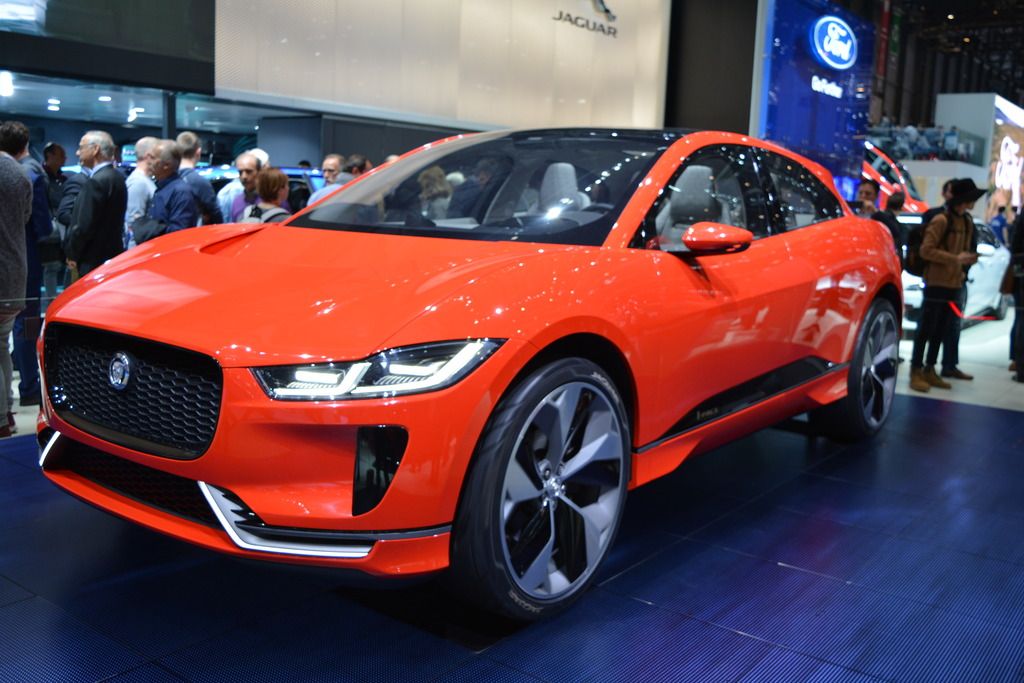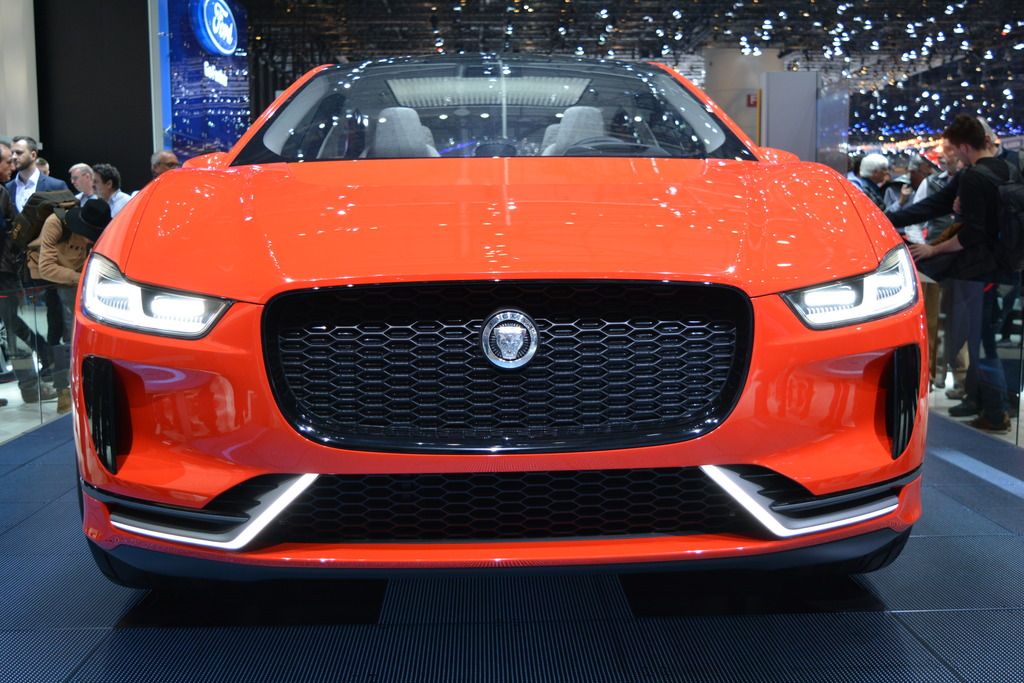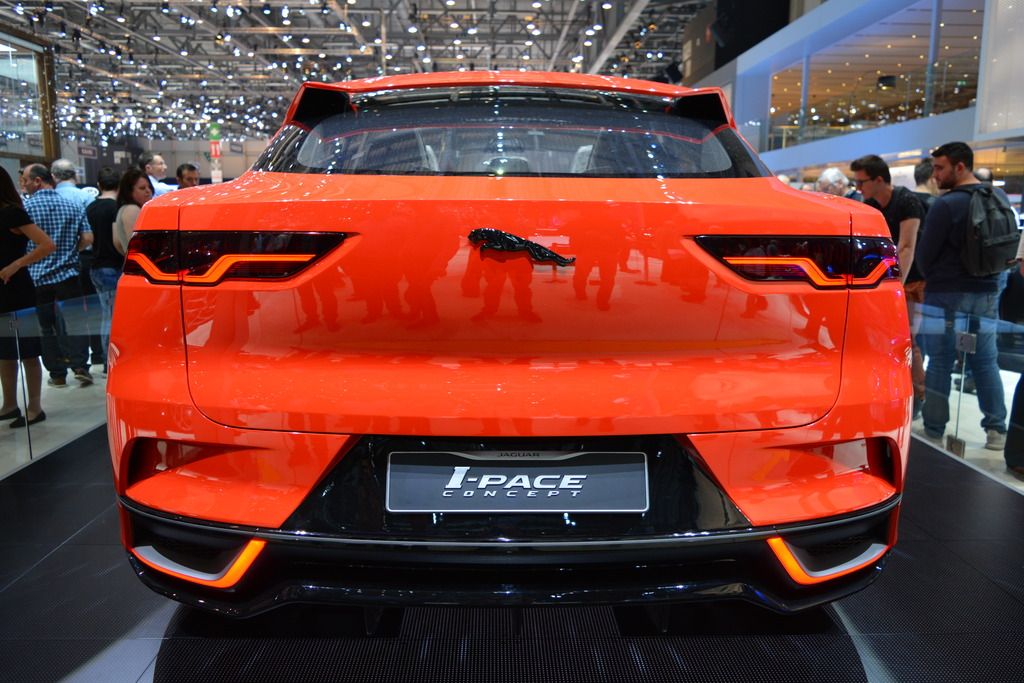 Koenigsegg
All 3 are bonkers and I'm so glad they exist. The Agera in particular looks brilliant.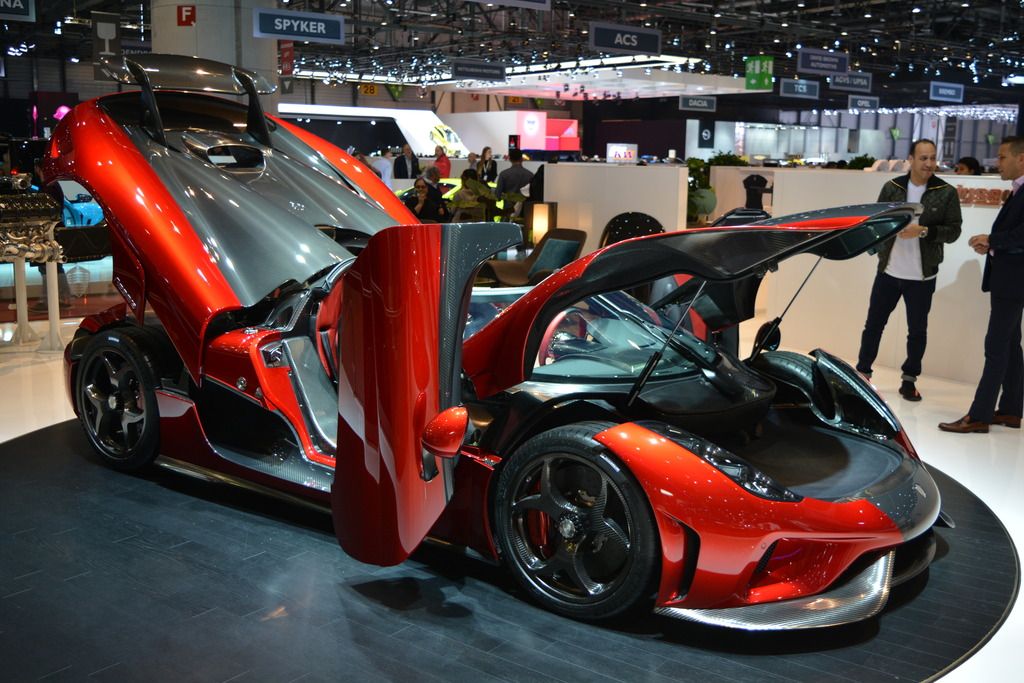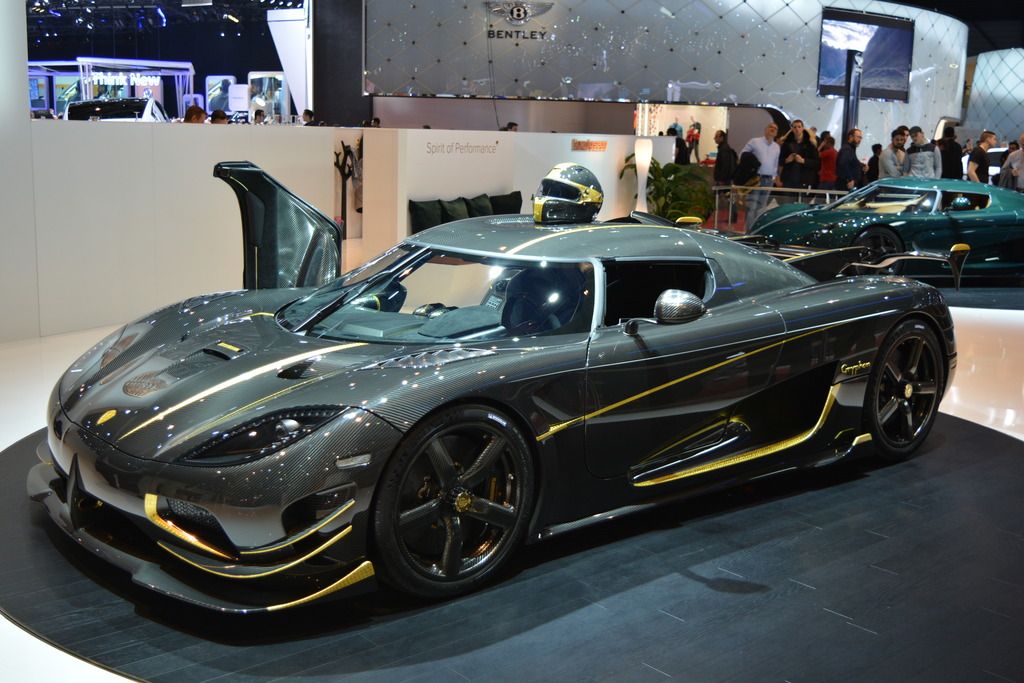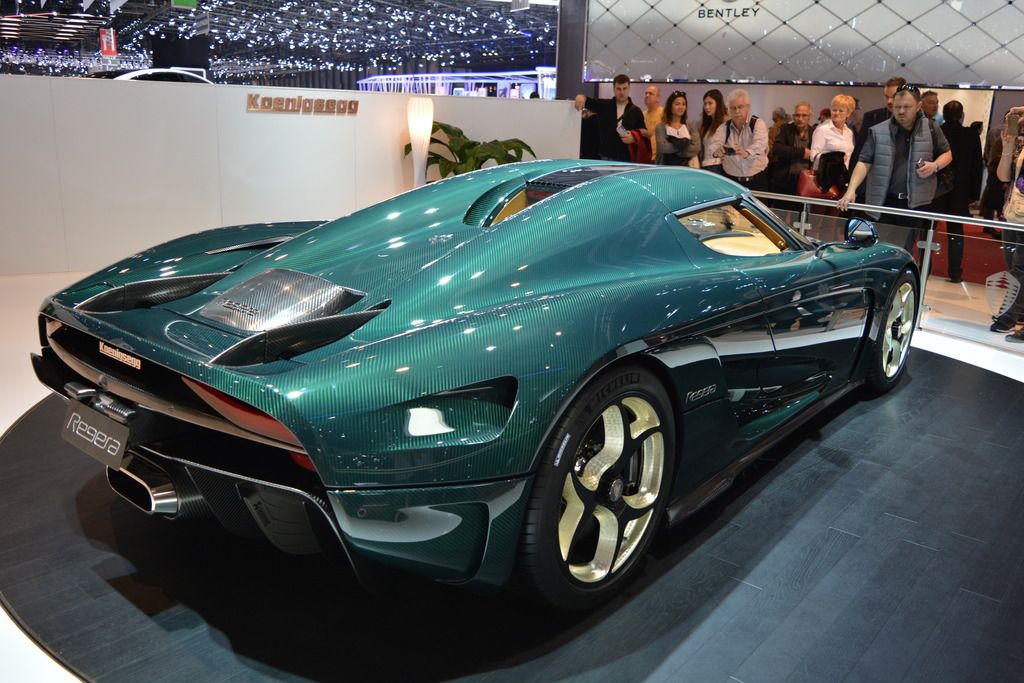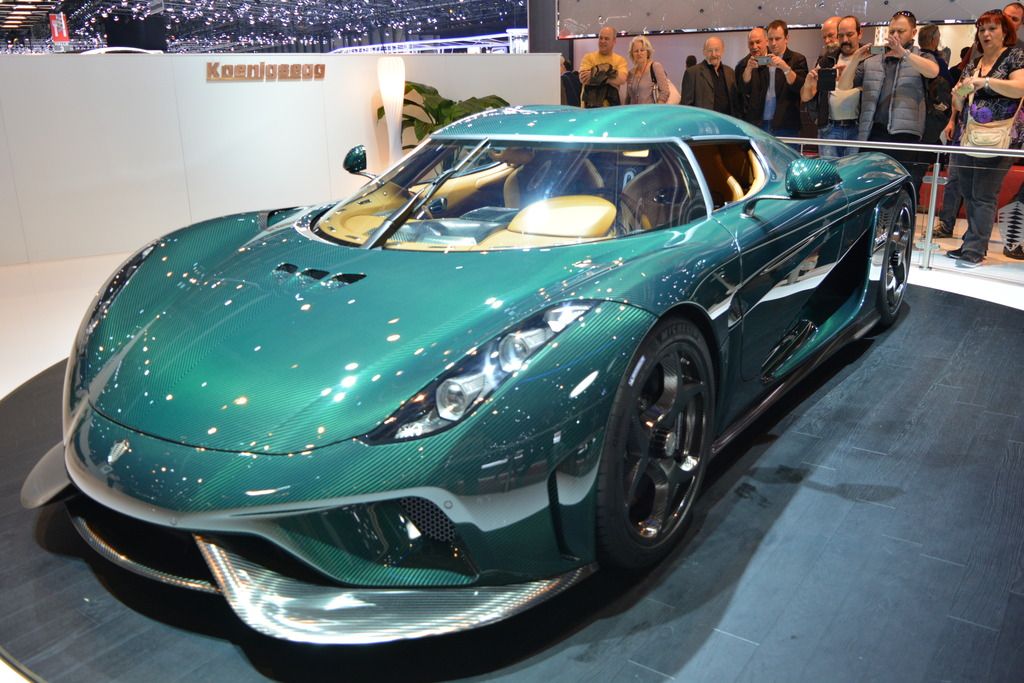 Land Rover
Discovery
Brilliant piece of engineering, and nothing utilitarian about the inside at all now. I still think the back looks challenging to say the least.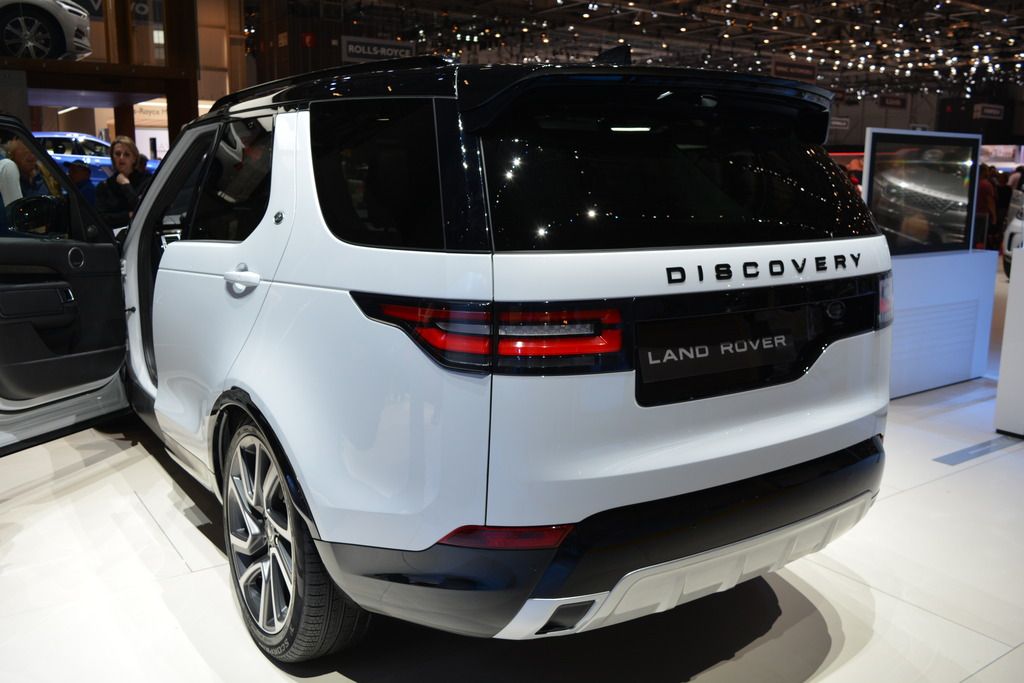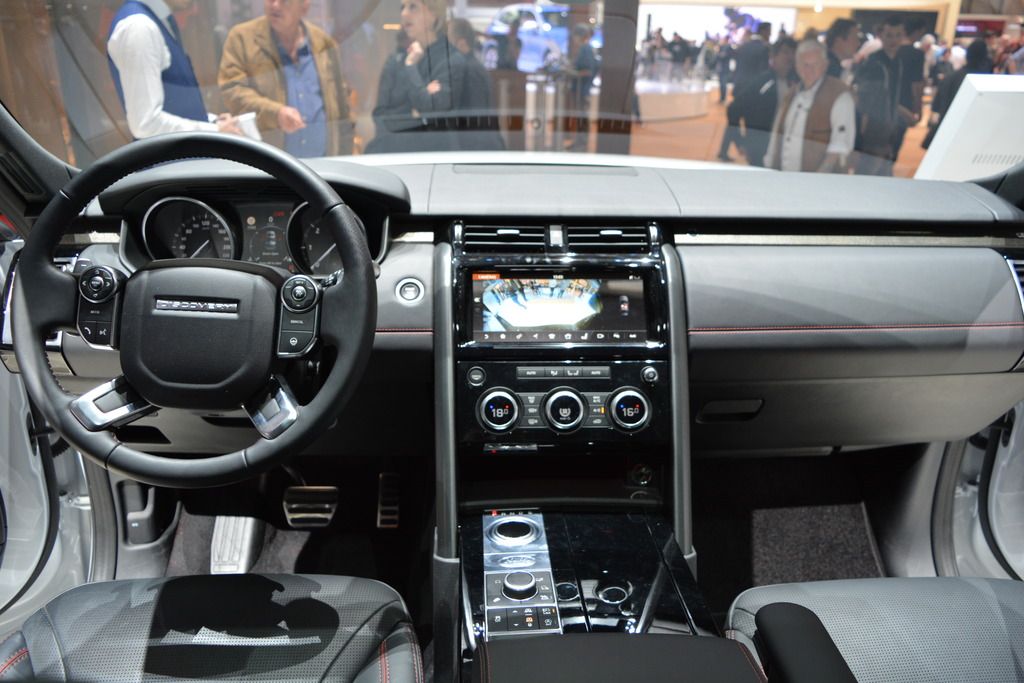 McLaren
720S
My car of the show. I loved it in pictures, and loved it even more in the metal. The attention to detail is outrageous: Low down at the front there are anti-lift aero blades reminiscent of those on the P1, while ultra-compact LED headlights fit into frontal 'eye sockets' that allow room for vents to feed the air conditioning and oil cooler. The body sides incorporate channels, formed by two skins and flowing past the butterfly doors, so cooling air can be directed along the body into the engine bay, uninterrupted by turbulence and resulting in a 15% improvement in cooling airflow. On the outer, lower part of the doors, there are F1-inspired blades that direct air away from the front wheel arches, assisting downforce and cutting drag. The engine is 710bhp and 568lb/ft., resulting in 0-60 in 2.8 seconds. Inside, the attention to detail levels continue. The butterfly doors have glass tops, meaning once closed, the cabin is so light and airy. The seat gives the Ferrari 812 a run for its money, which is about the best car seat I've ever sat in. The layout is also a triumph. Slightly angled towards the driver, the screen and controls all feel ultra-modern and very well made. The screen area starts quite wide, morphing into sleek, slim, floating style bottom dash, which houses the gear modes. It looks simple, uncluttered and totally fantastic, and just works. The party piece however, is the instrument screen; crystal clear digital screen giving various bits of info, yet at the touch of a button, it folds away, and turns into a slim race car style decluttered info bar, with just the speed, revs, and gear. A totally epic car and I can't wait to read and watch the comparisons against its Italian competitors.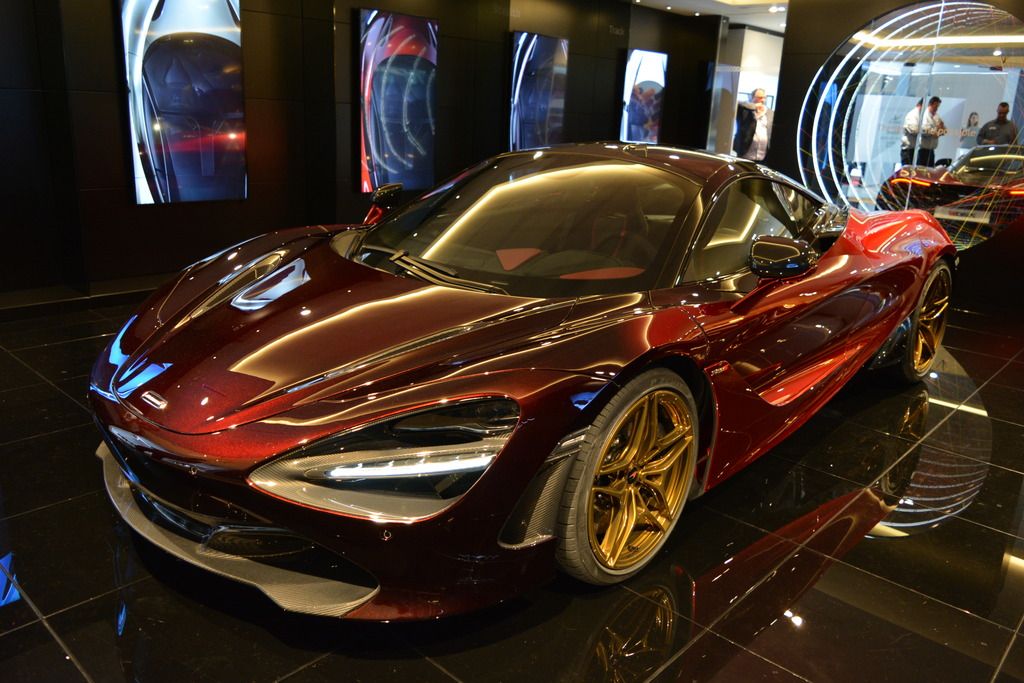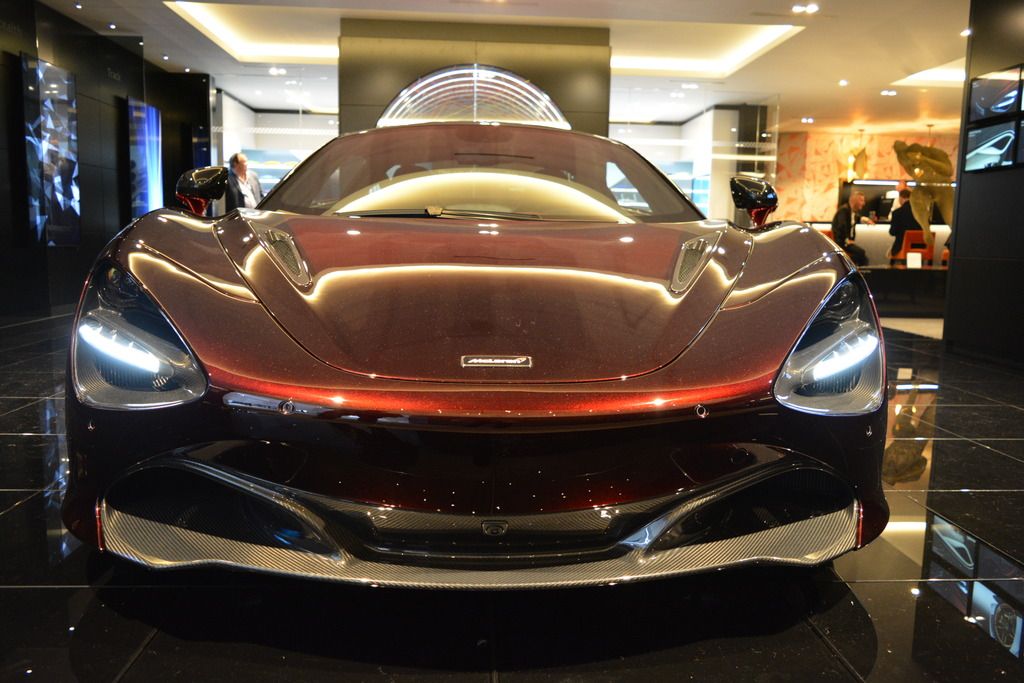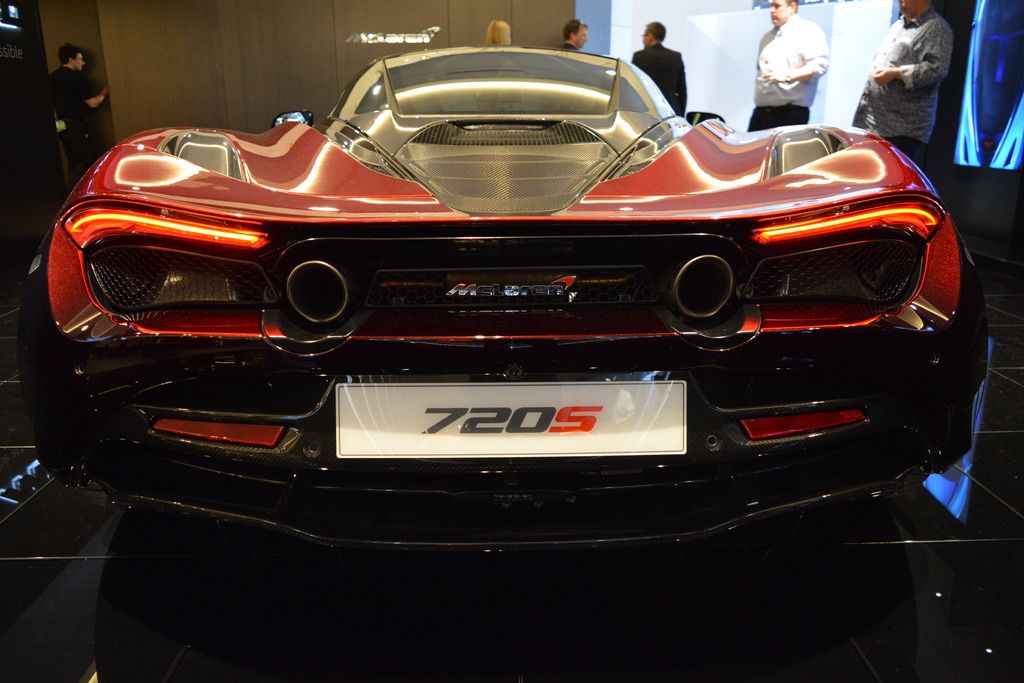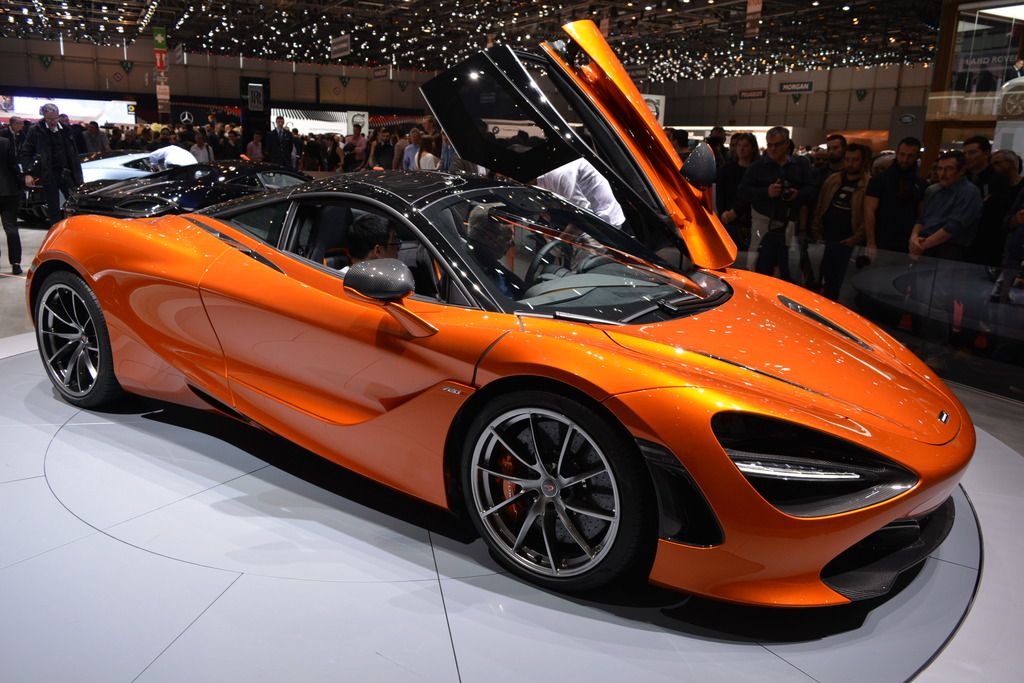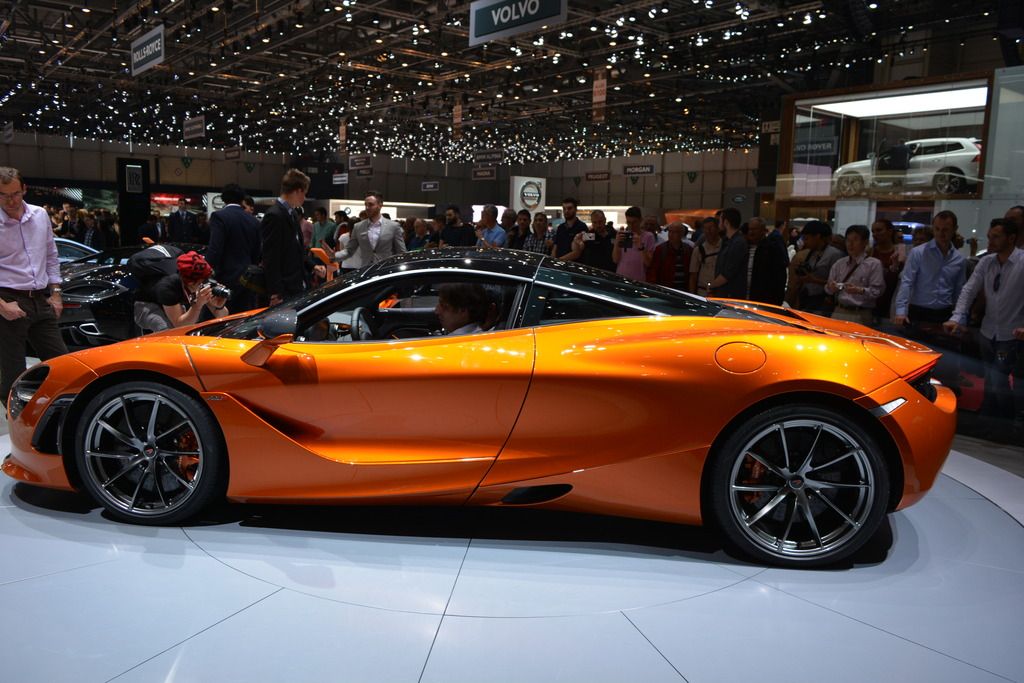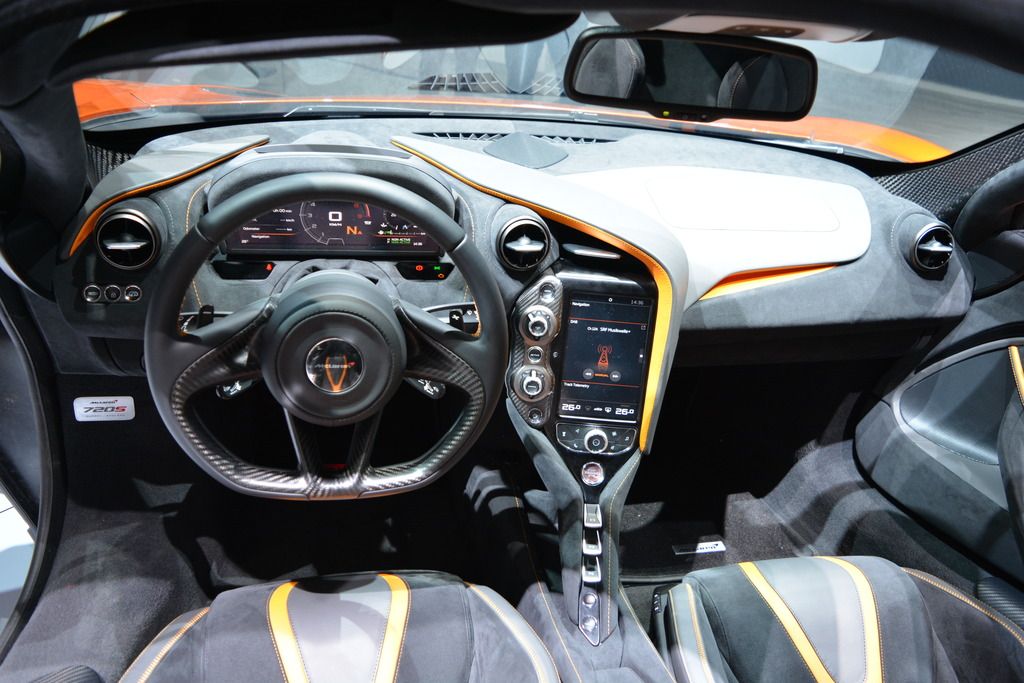 650S
Love this paint job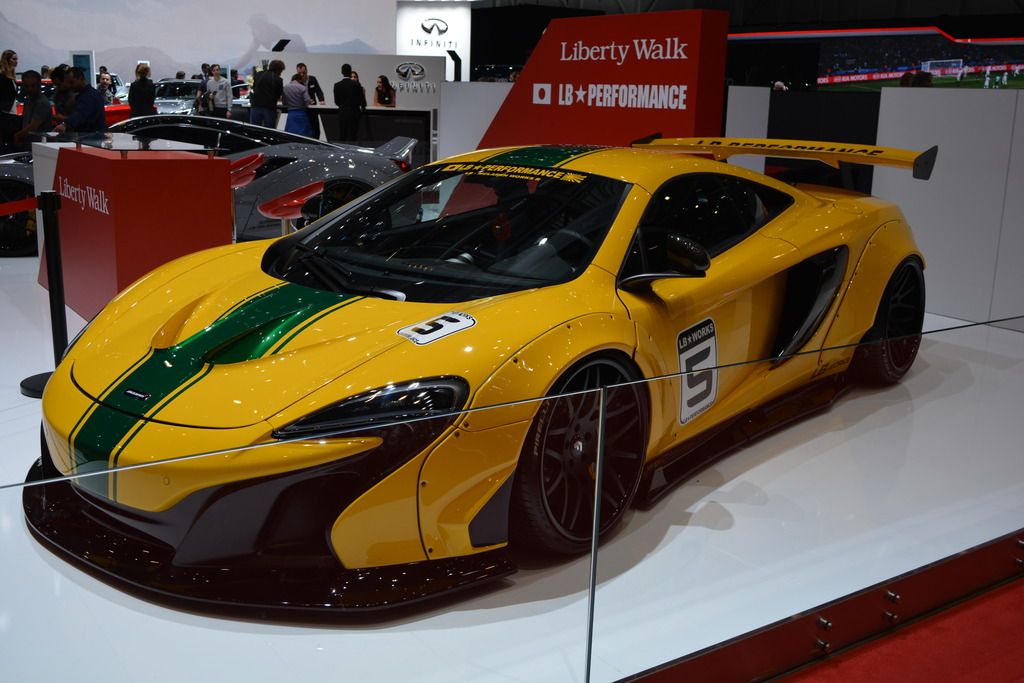 Mercedes
E63 AMG
Mine would be in dark grey. No badges. 604bhp of V8 power and 4wd.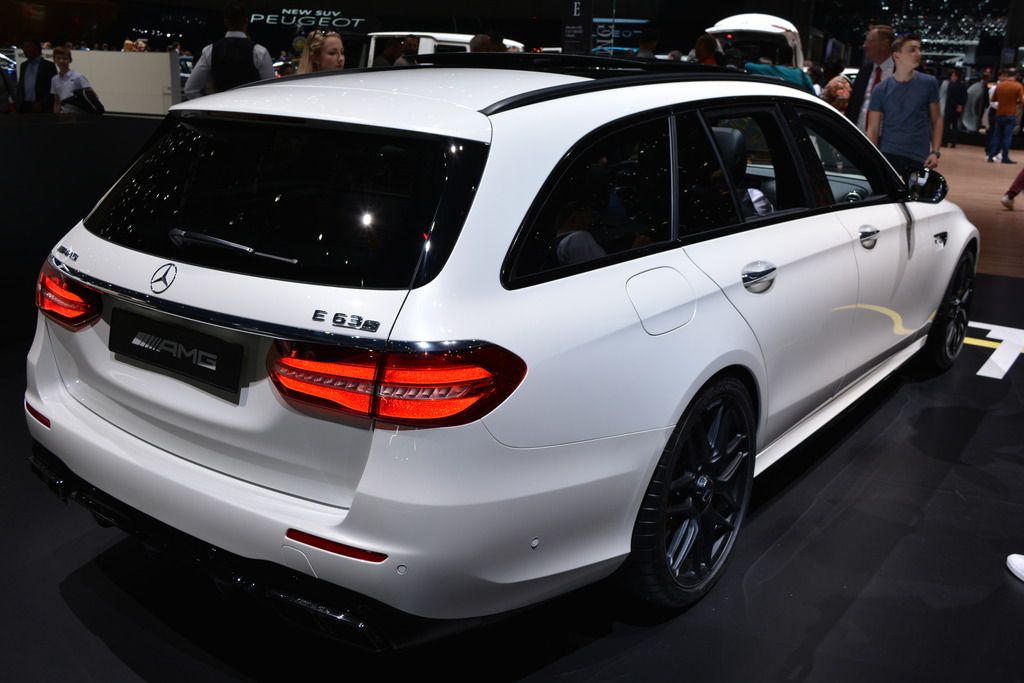 AMG GT Concept
V8 engine and hybrid electric power. 0-60 in less than 3.0 seconds and just look at it! (Wheels and exhaust aside)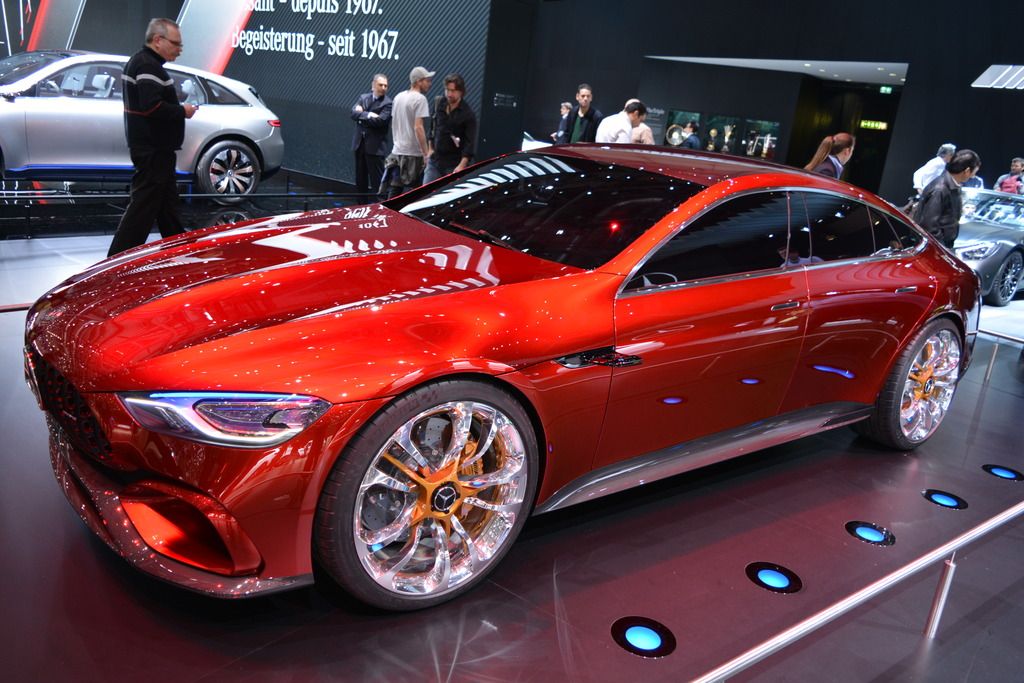 AMG GT/GT-R
I've seen (and heard!) a few on the road and they still look great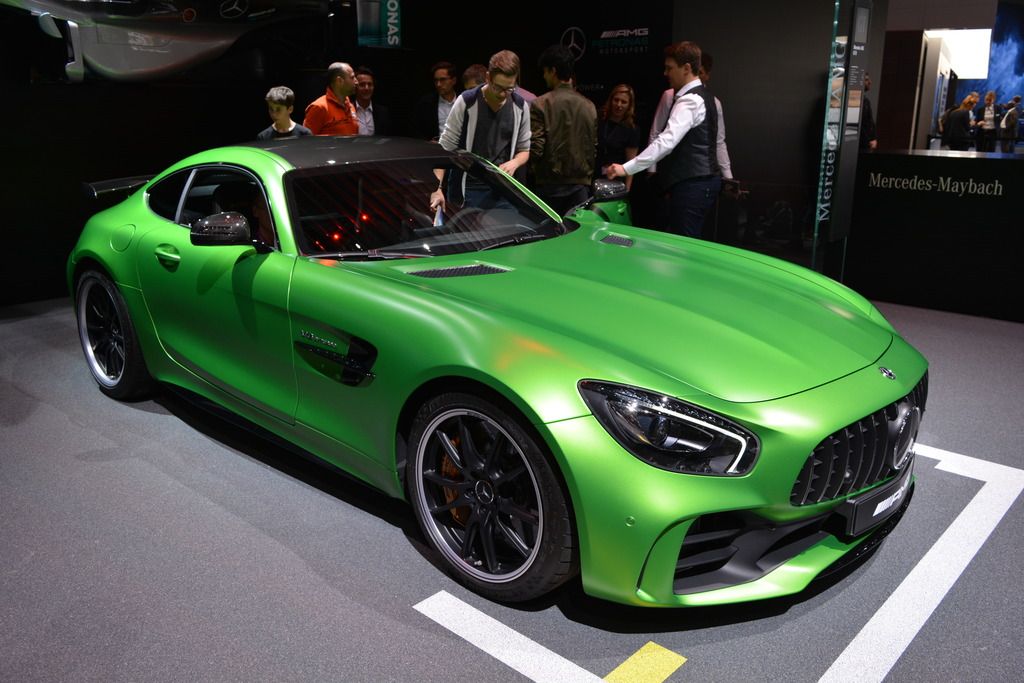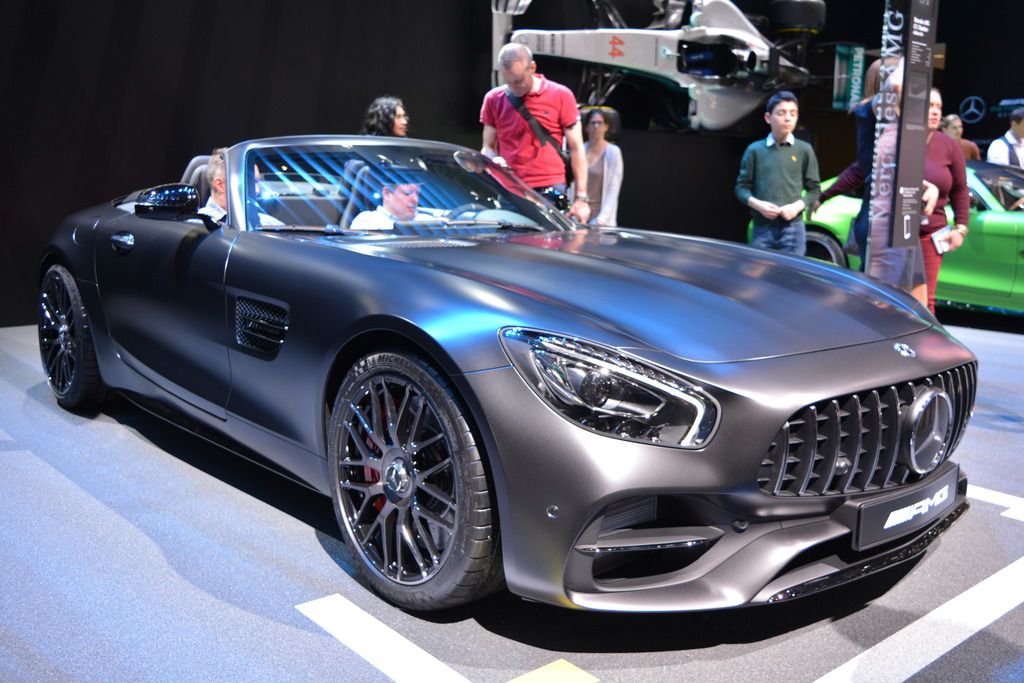 Generation EQ Concept
I don't like SUV's, but this looks interesting, and so does the powertrain: 402bhp and 4wd.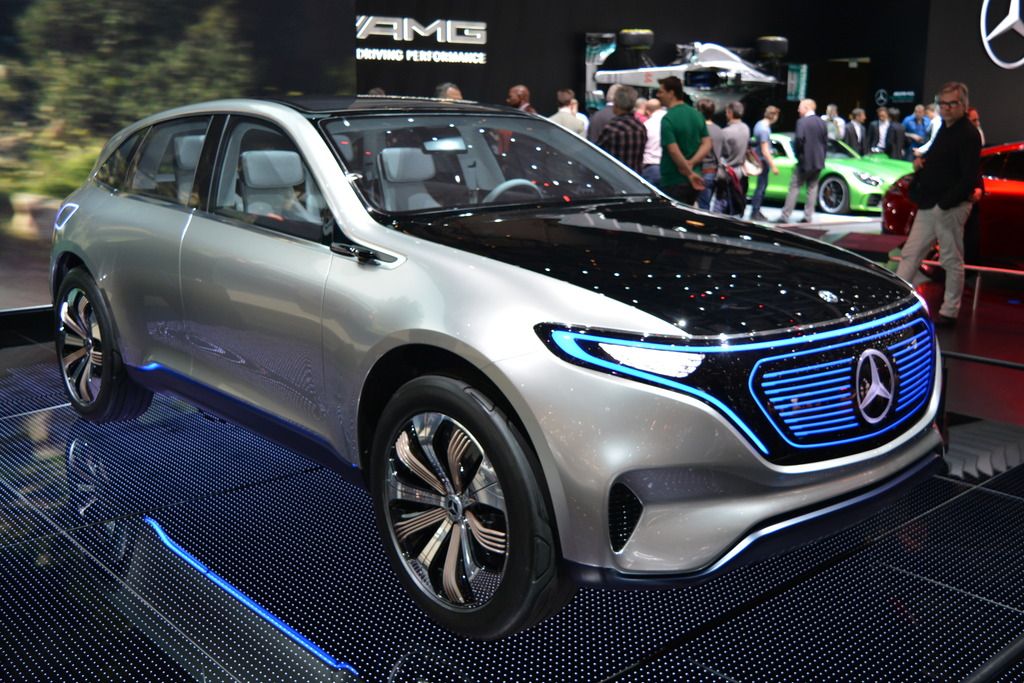 Nissan
Micra
Couldn't believe it when I sat in this; well built, good driving position, and according to reviews, good to drive. Maybe someone under 68 can actually buy one now.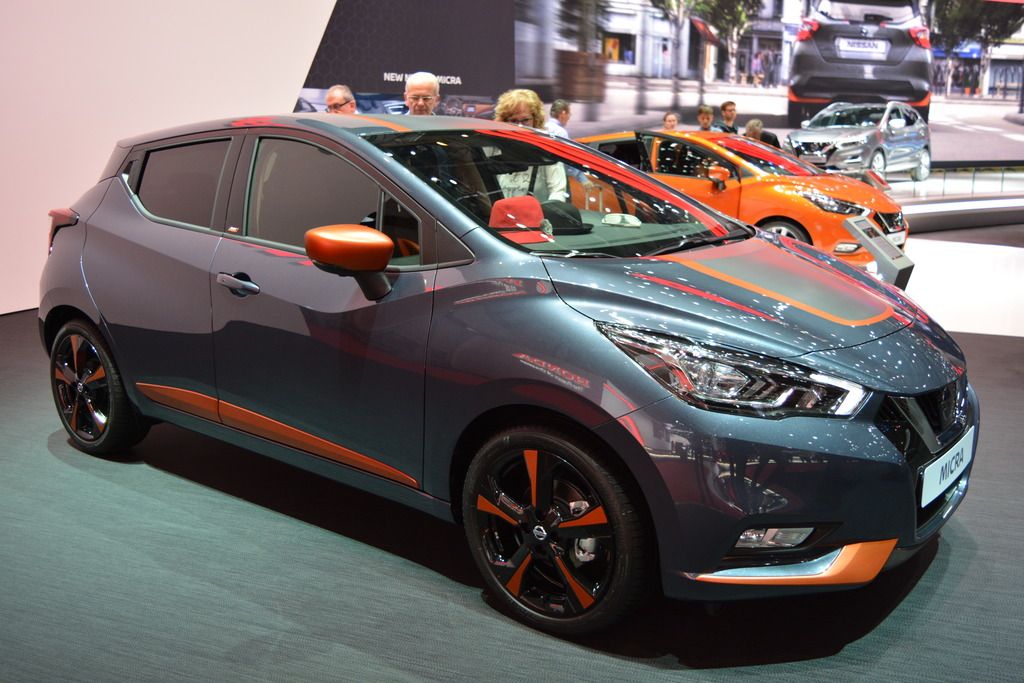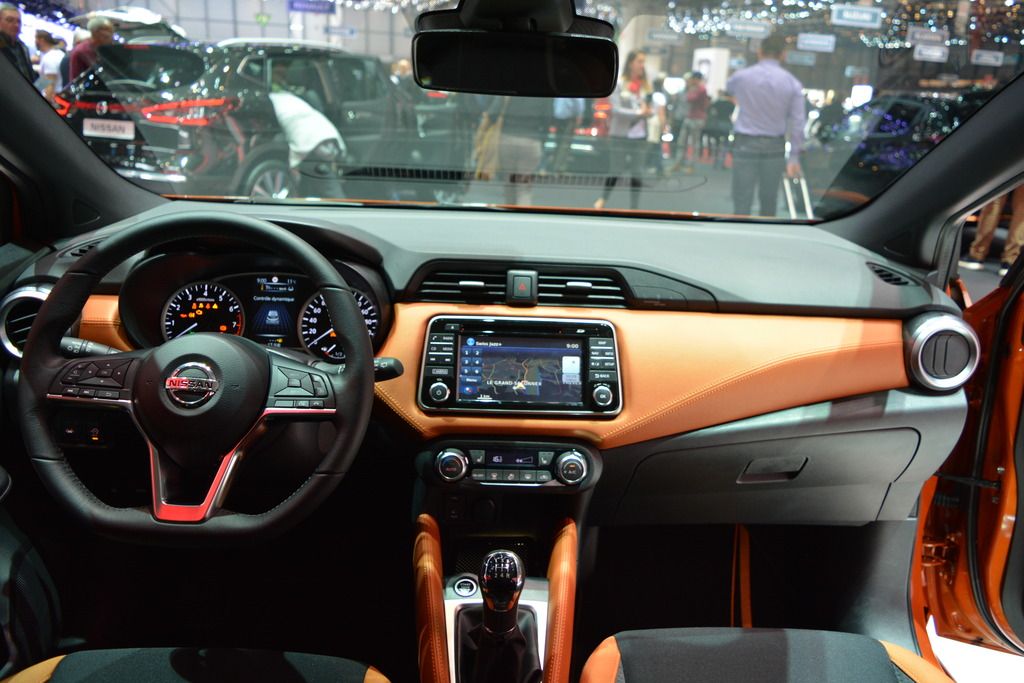 Noble
M600
Old school sledgehammer turbo power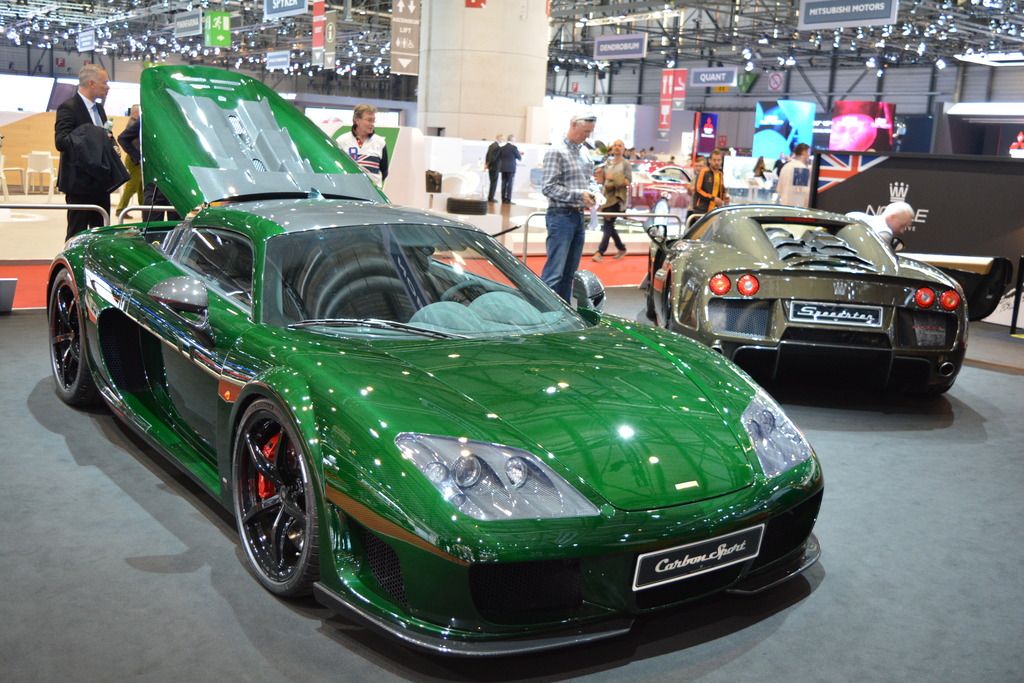 Pagani
Huyara
Been around for a few years now, but nothing other than spectacular to look at and a mind boggling attention to detail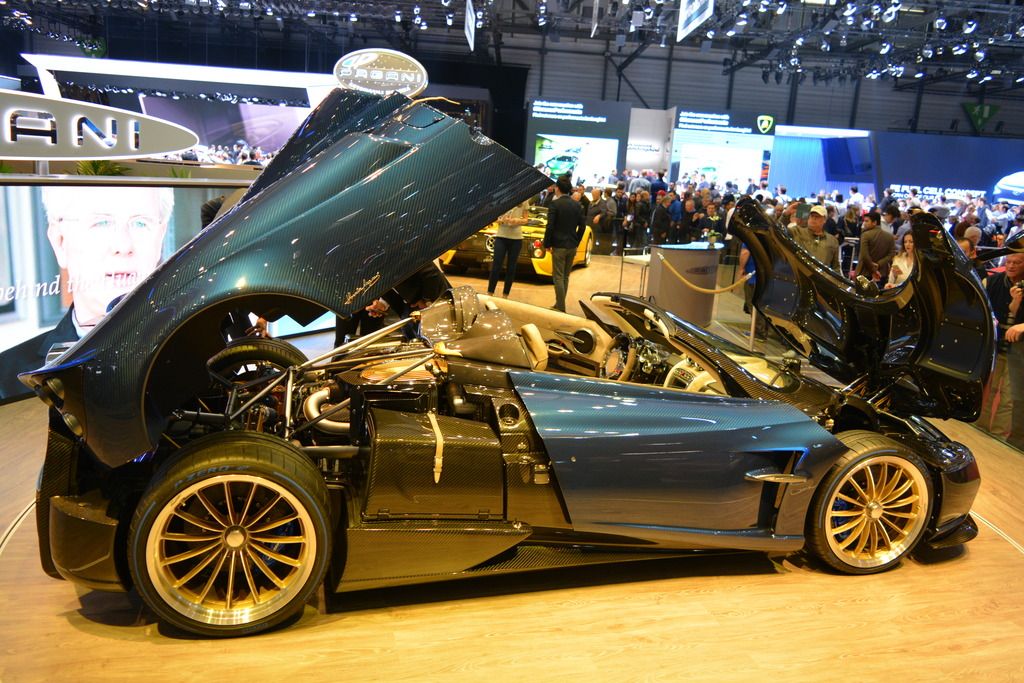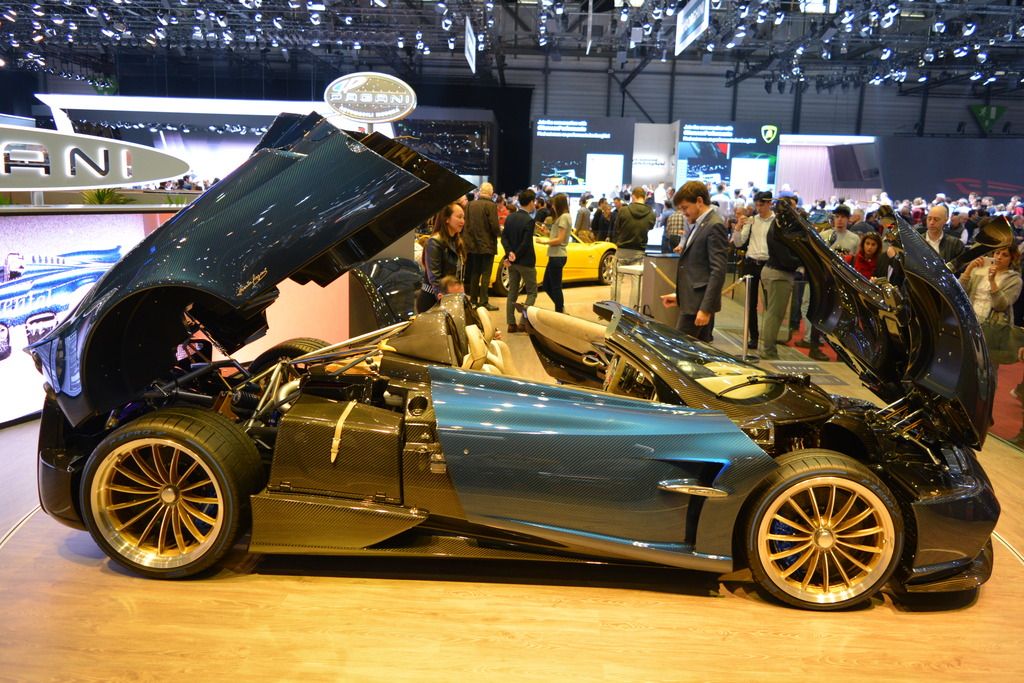 Peugeot
Instinct Concept
Striking, and quite interesting. 297bhp and hybrid power.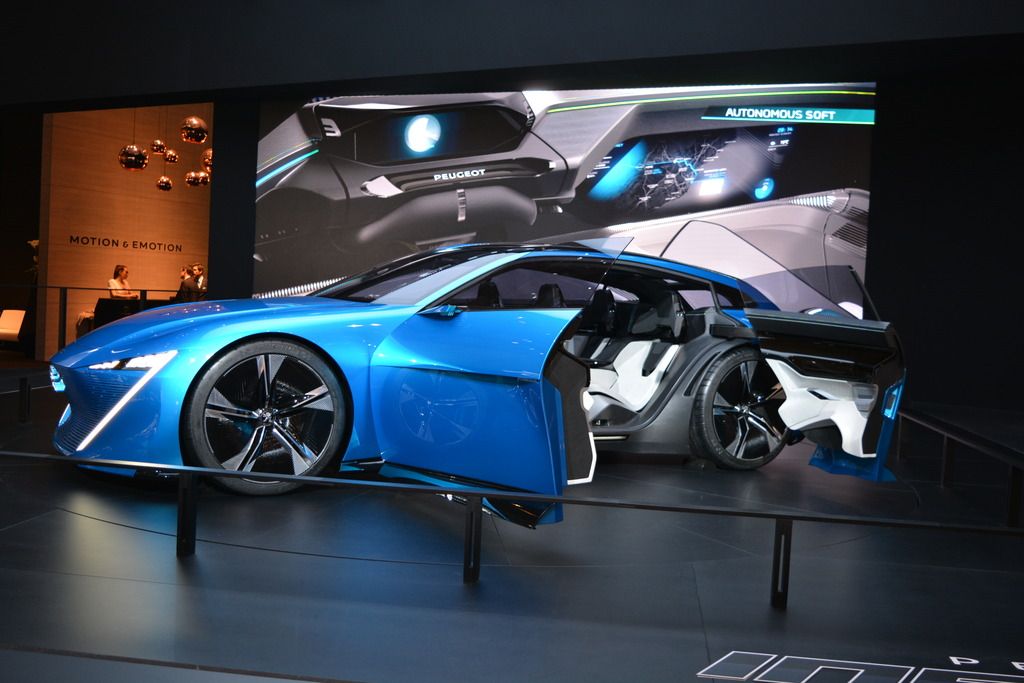 Porsche
911 GT3
Manual box is back. 493bhp N/A flat 6. It looks epic. Shame nobody can buy one it seems.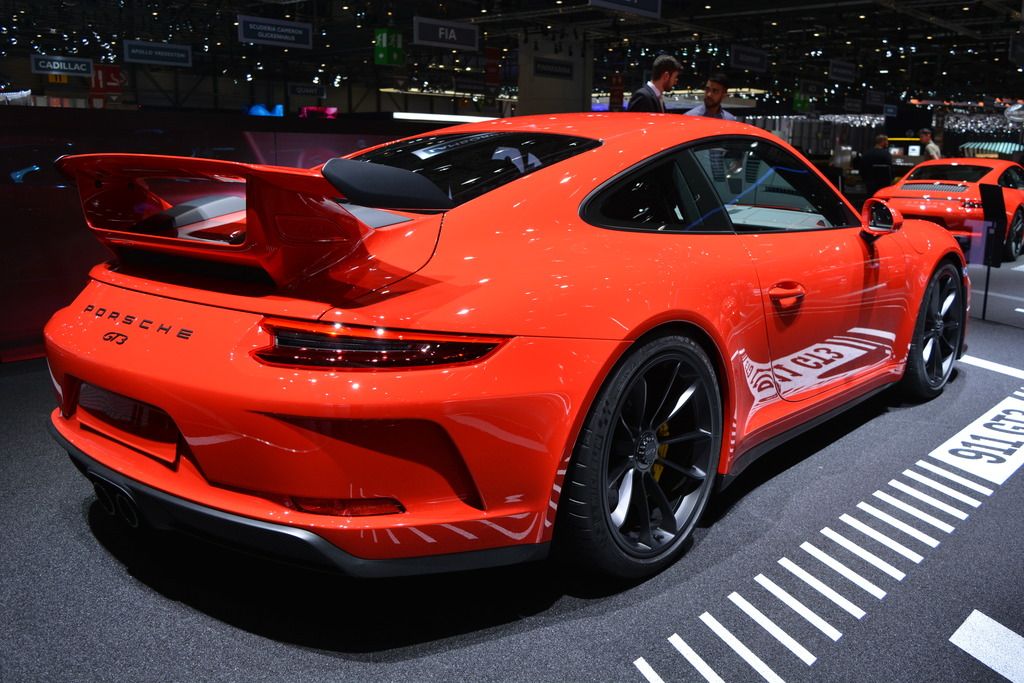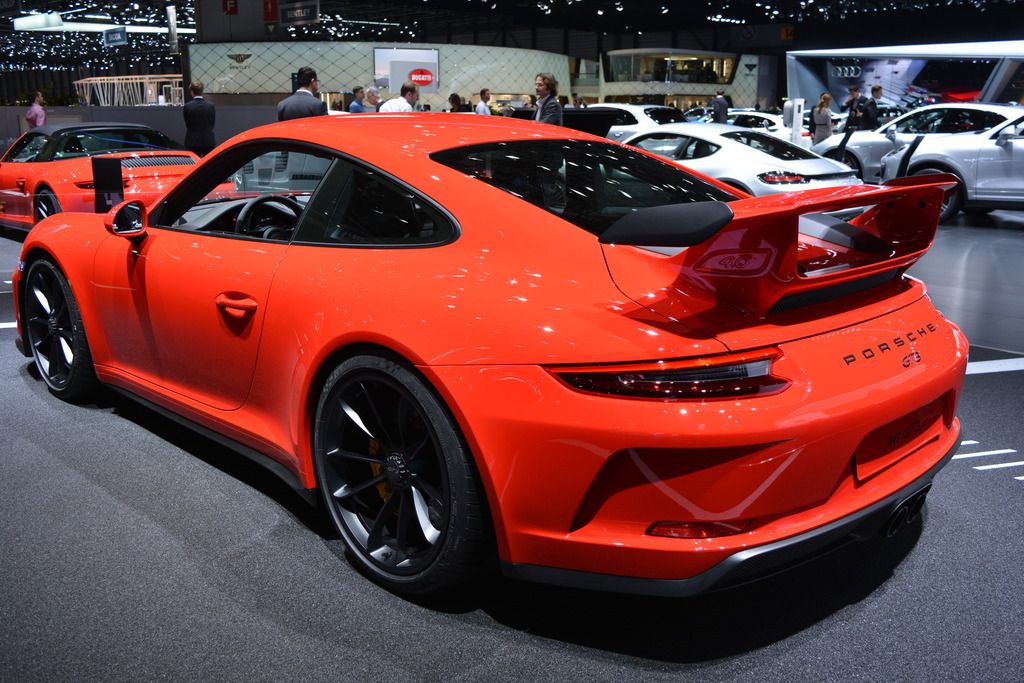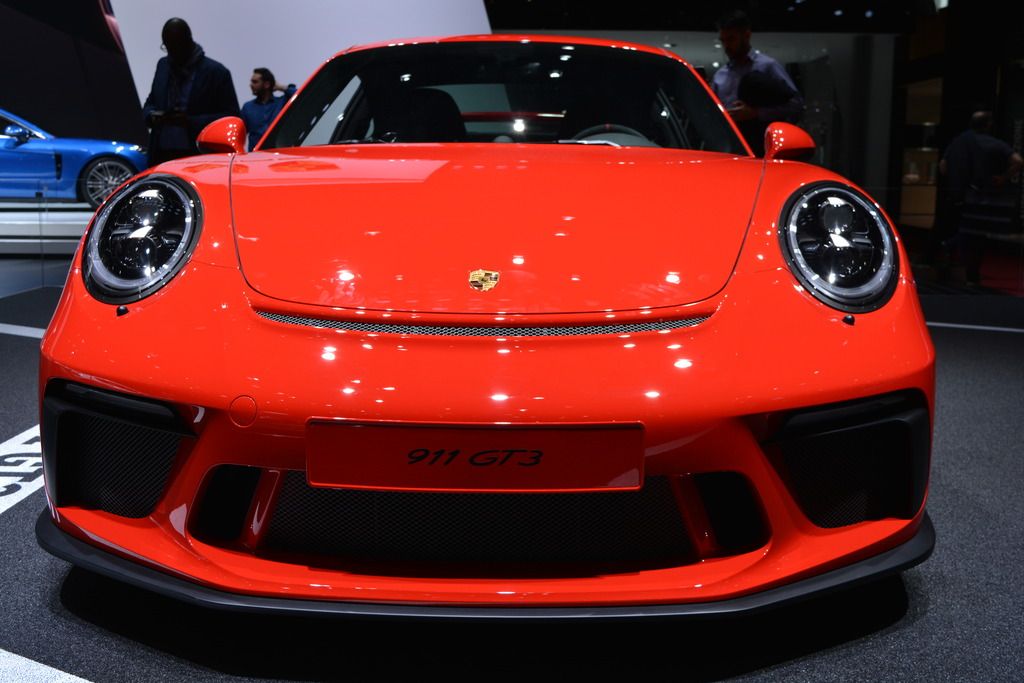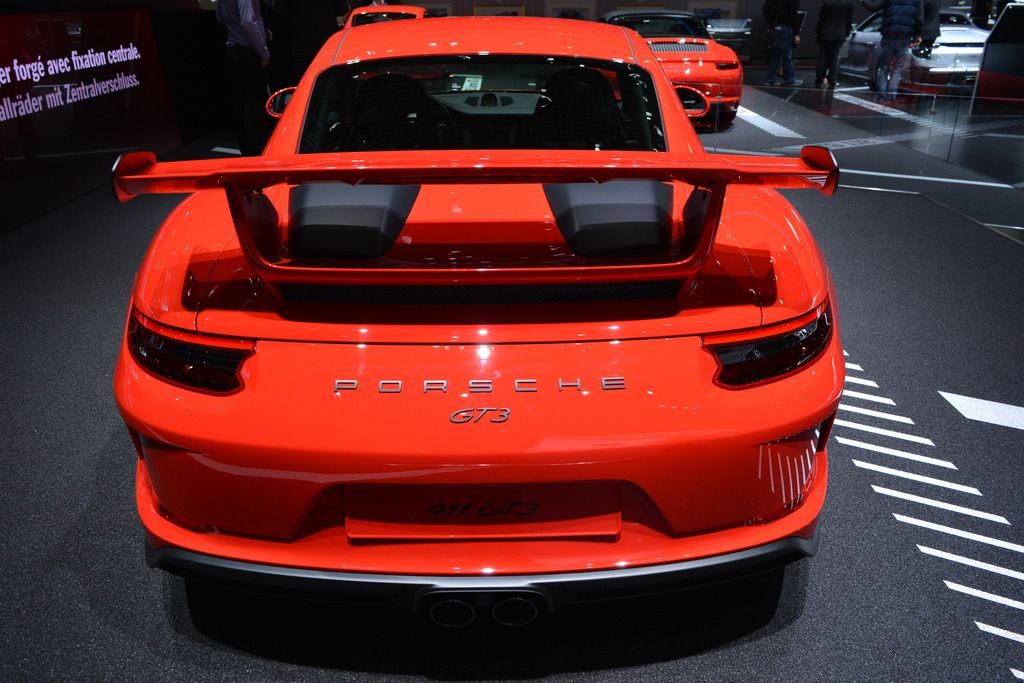 Panamera Sport Turismo
I can't think of a better use of the phrase 'all the car you ever need' than a Panamera Sport Turismo diesel 4S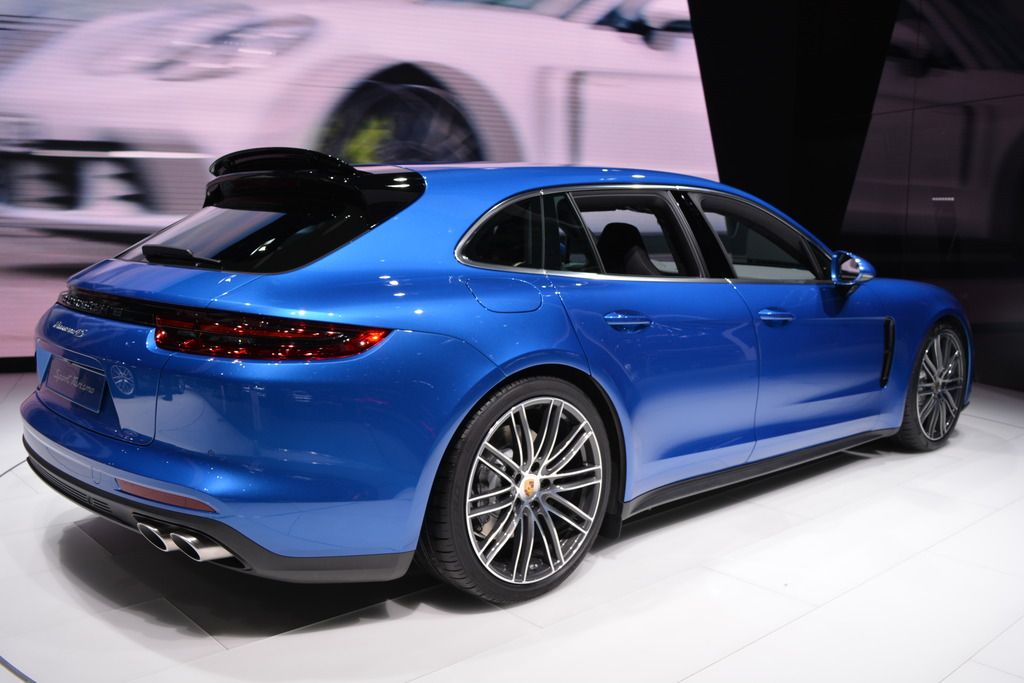 Range Rover
Velar
Somehow, it looks huge and striking from the front, but tiny from round the back, and yet it's well-proportioned and very good looking. It will drive well, have mega tech and the interior is amazing. This will be a big success and rightly so. Rear space isn't brilliant, however.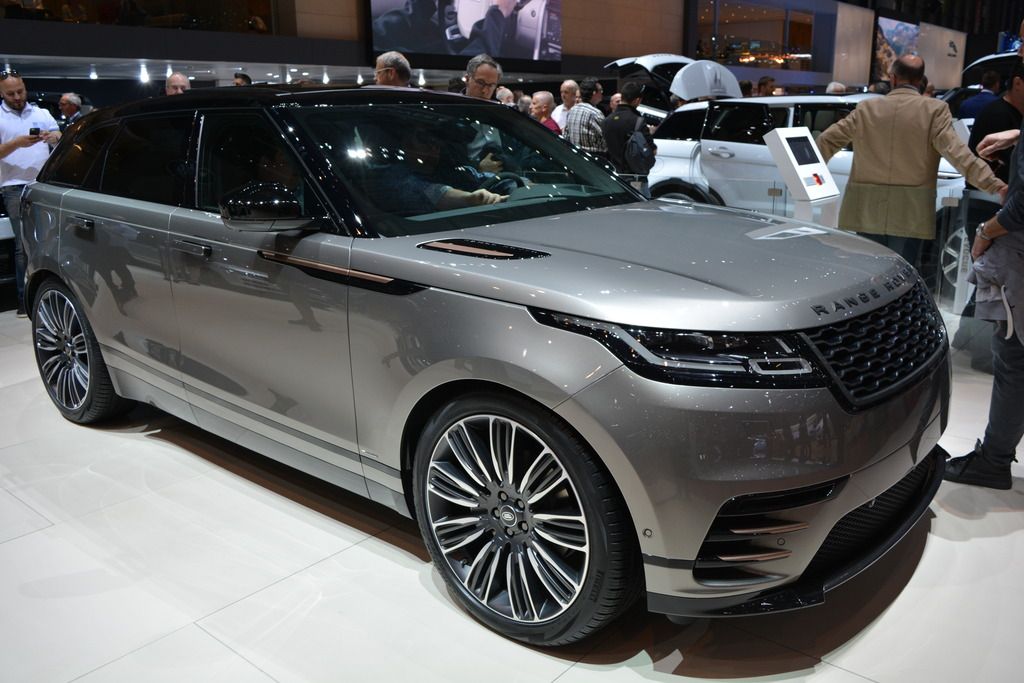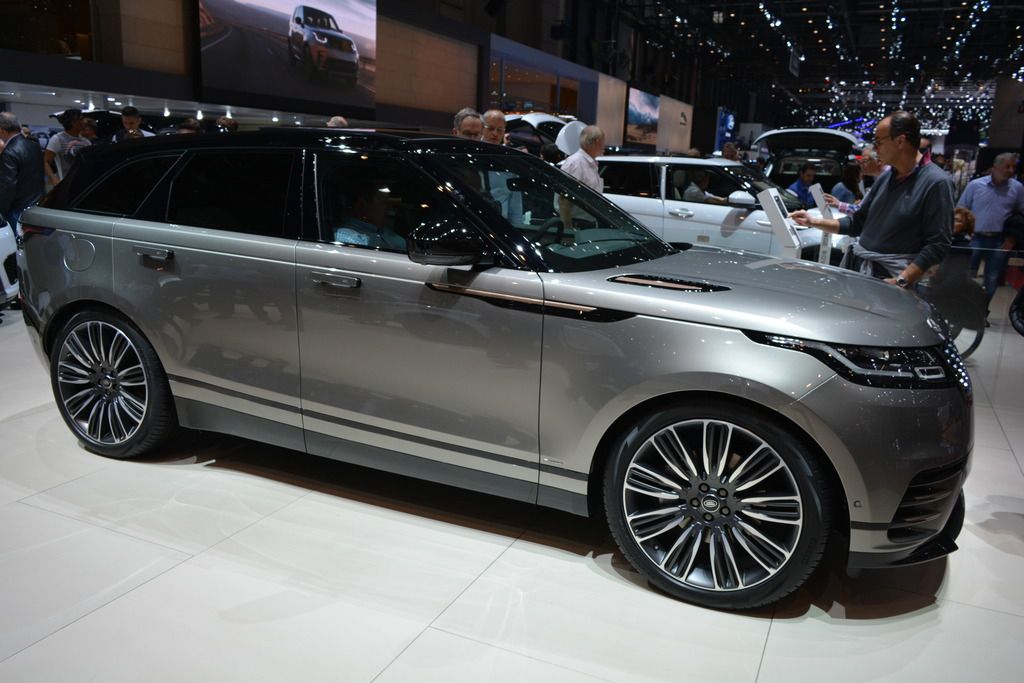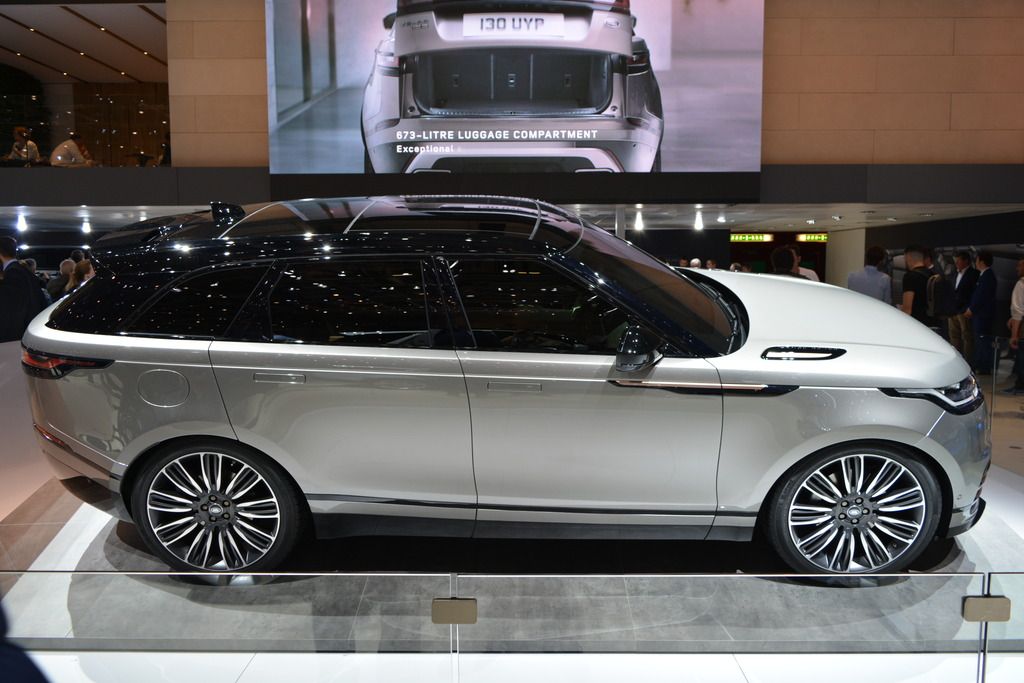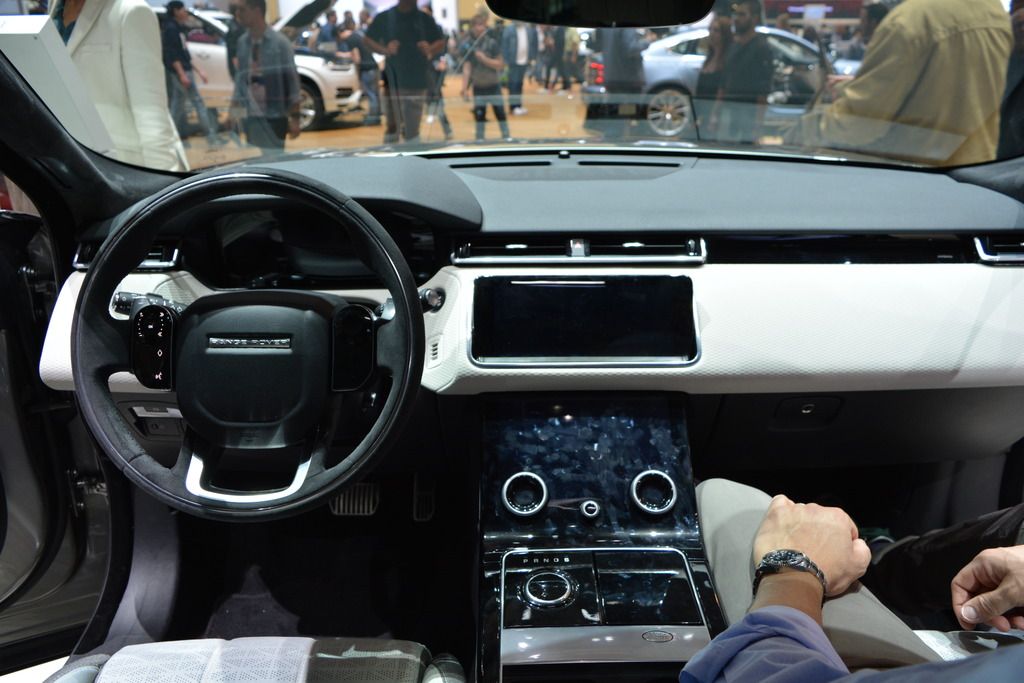 Rimac
Concept One
Brilliant looking and a fascinating powertrain: 1088bhp and 1200lb/ft., 0-124 in 6.2secs and a 190mph top speed. Each wheel is powered by a separate liquid-cooled permanent magnet synchronous electric motor, and controlled by an all-wheel torque vectoring system that distributes the power to the wheels in accordance with user setup and driving conditions. Also, the car has the ability to switch the power from front-wheel to rear-wheel drive, and comes with ceramic brakes. The body is made from carbon fibre.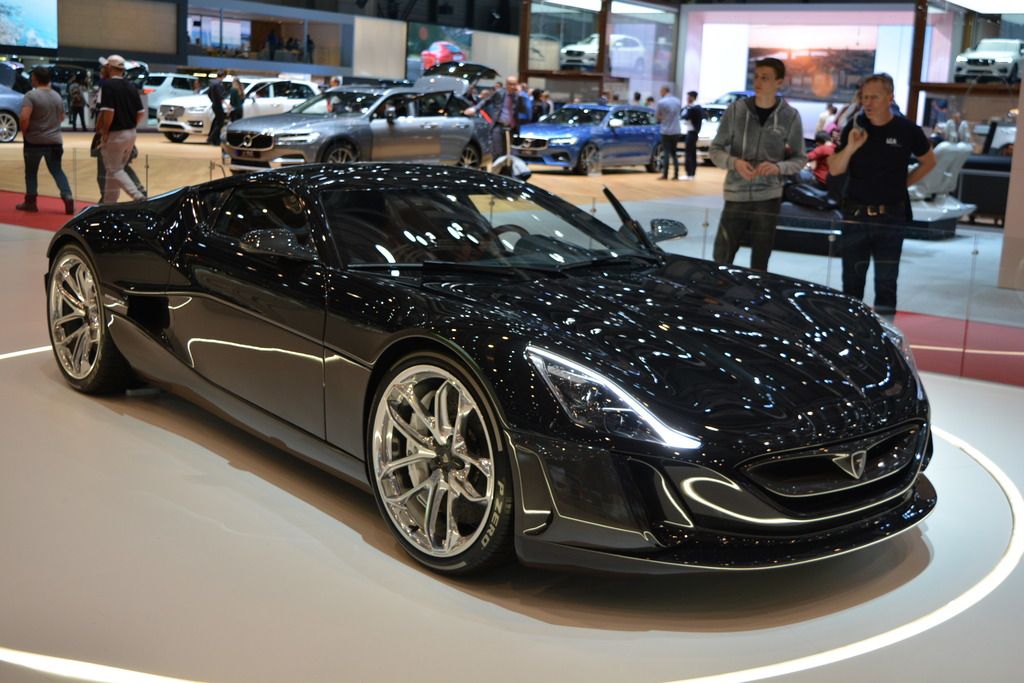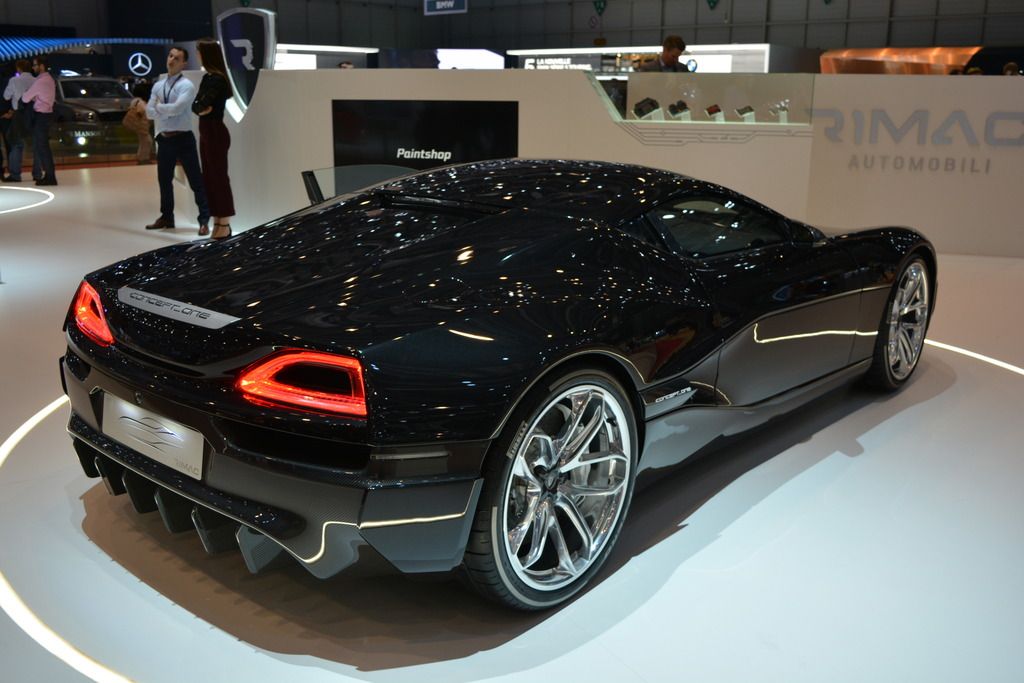 Rolls-Royce
Ghost Extended Wheelbase Elegance Edition
Ghost Extended Wheelbase? Why not just buy a Phantom? Can't say I'm the greatest fan (I do prefer the Phantom), but this car was a UK based car and deserved a mention due to the fact the paint has diamonds mixed in. You can't see it in the picture, but the paint job alone cost £250,000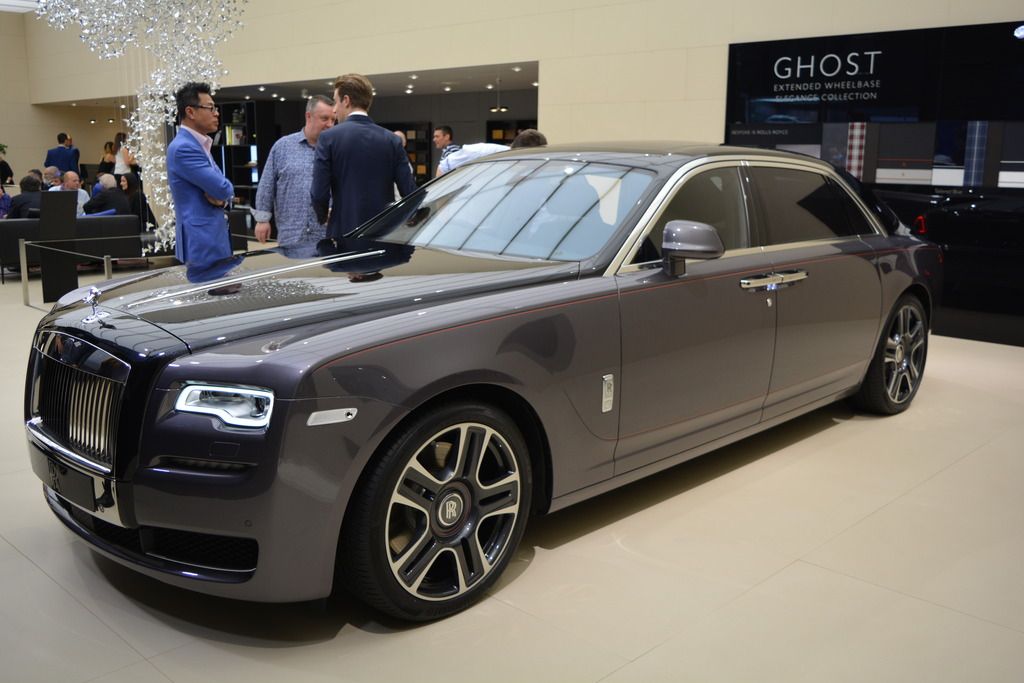 RUF
All amazing, but the highlight was the CTR. Based on the 964, it has 700bhp and 649lb/ft. going through the rear wheels, and only weighs 1200kg. It costs £653,000, but you just would, wouldn't you?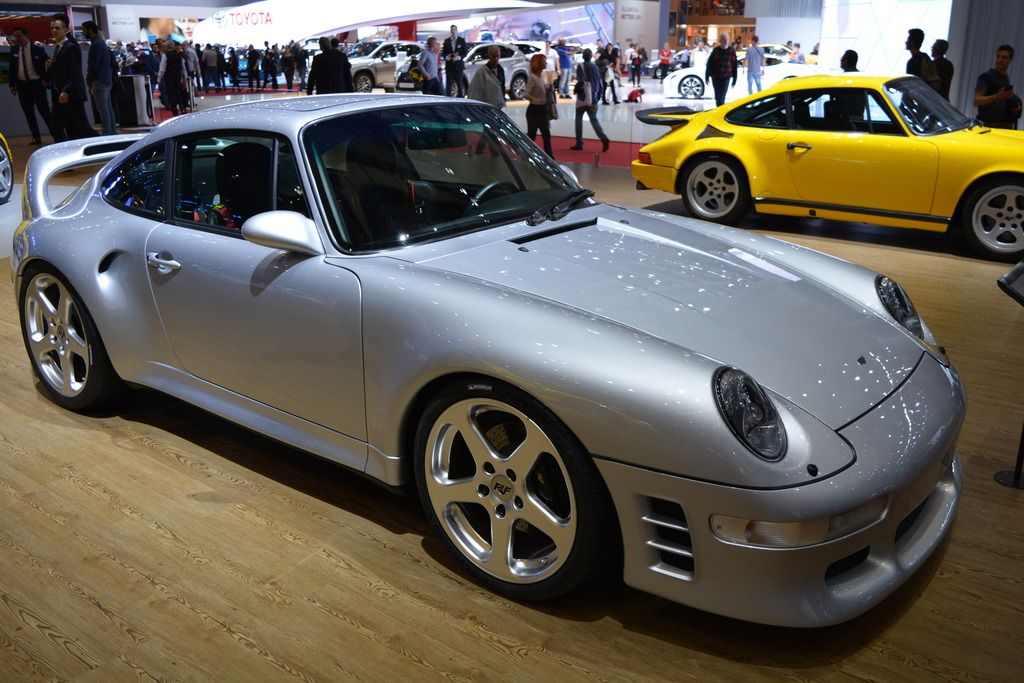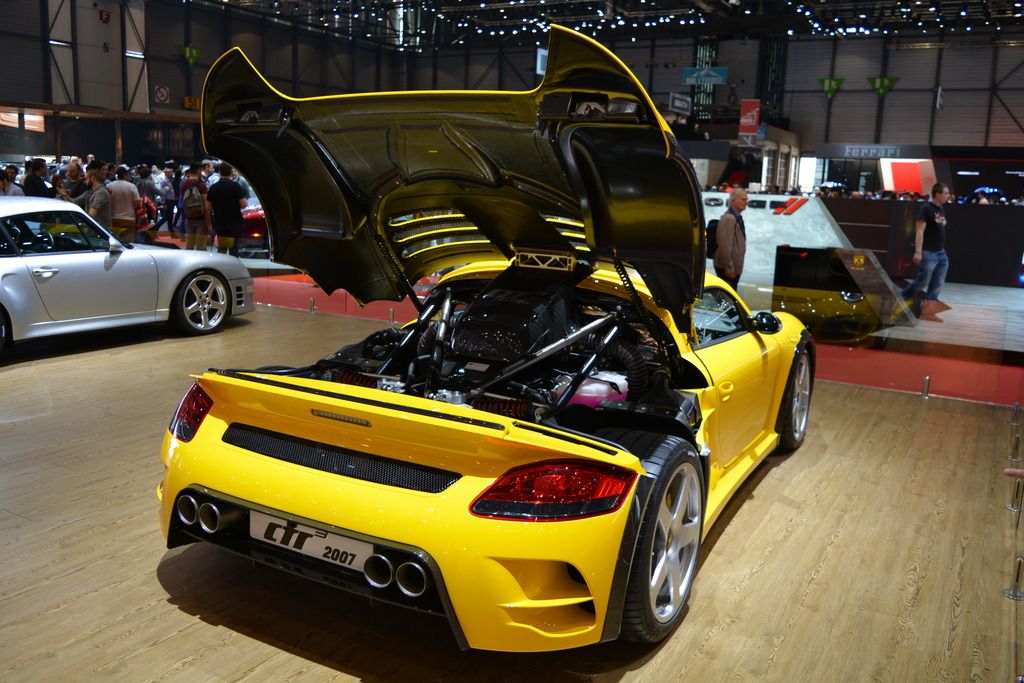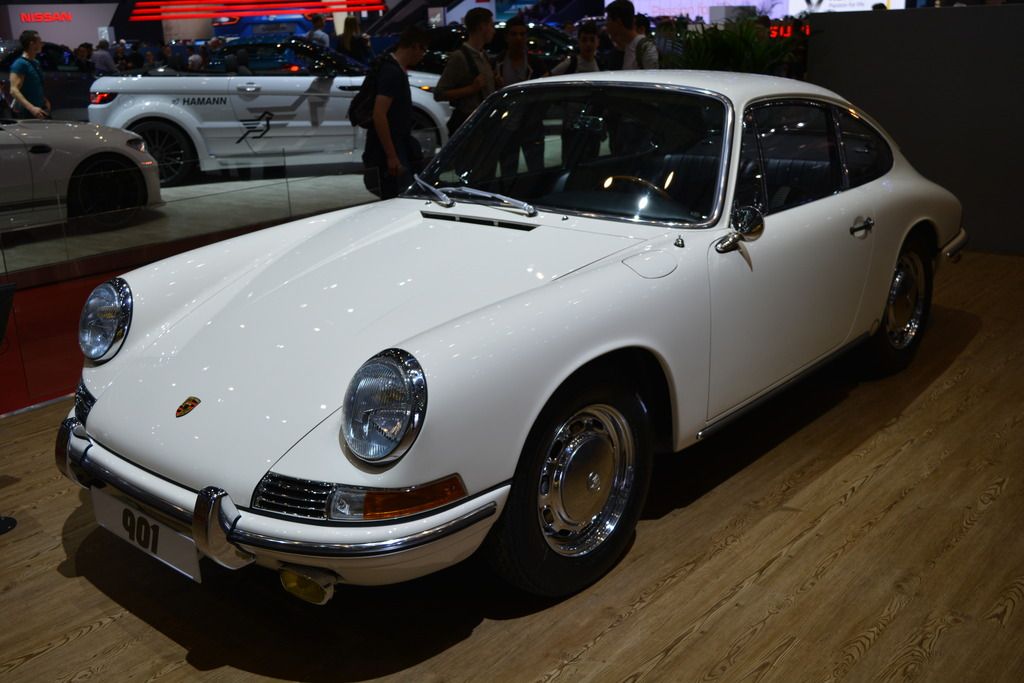 Suzuki
Swift
A car I've always been a fan of .This one looks good and has a much nicer interior than the previous one. I can't wait for the Sport.
Vauxhall
Insignia
The first car I saw when I arrived, and what a superb looking car (estate especially). Interior is very impressive too. Please do a VXR version.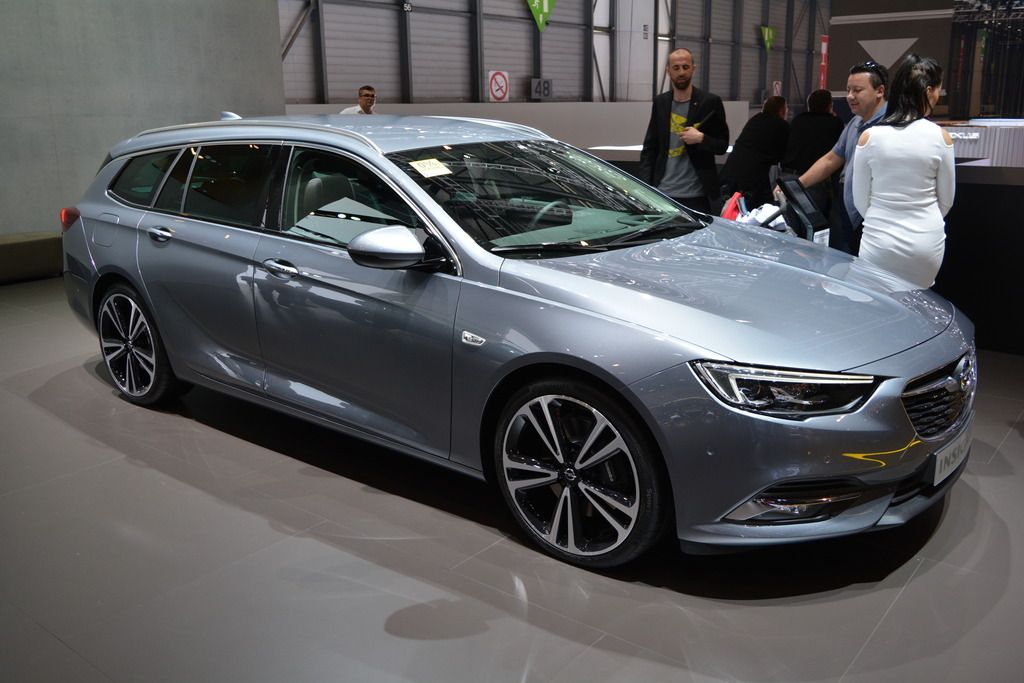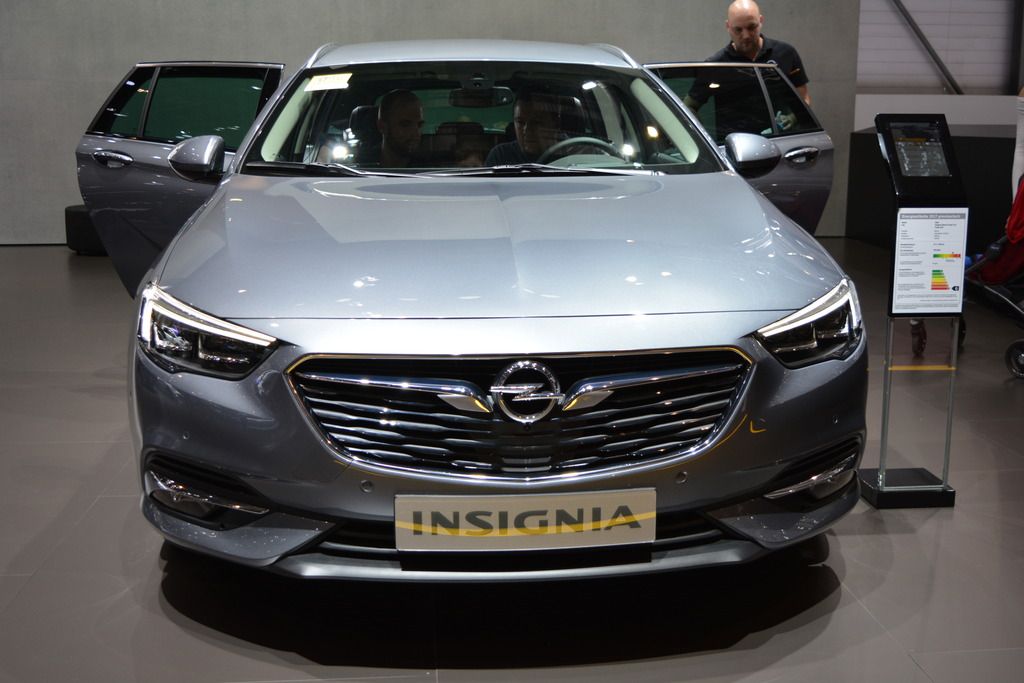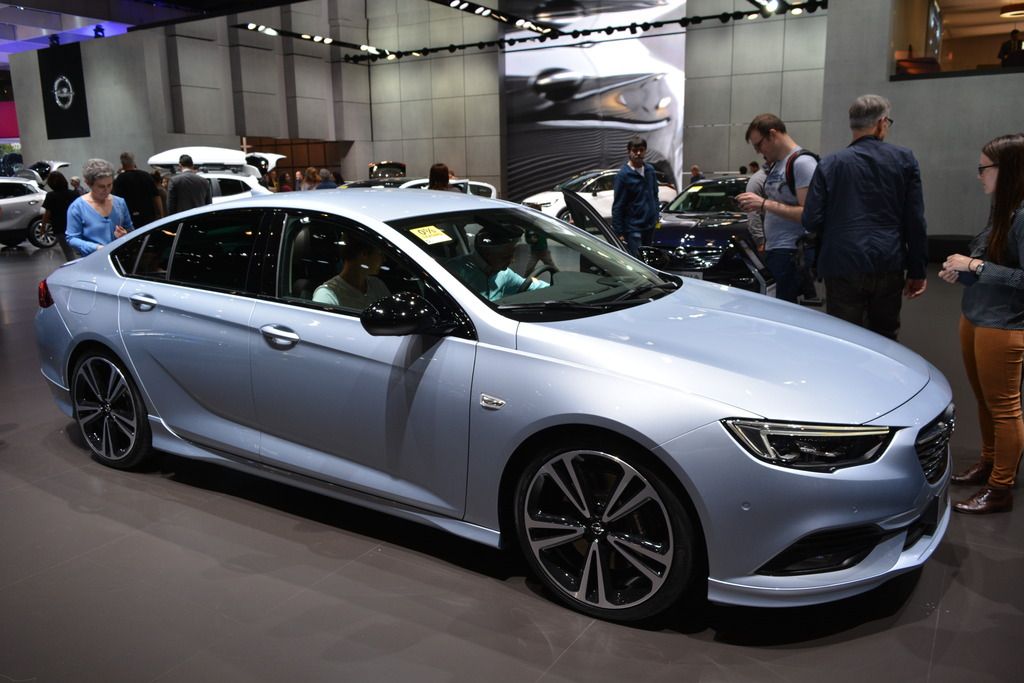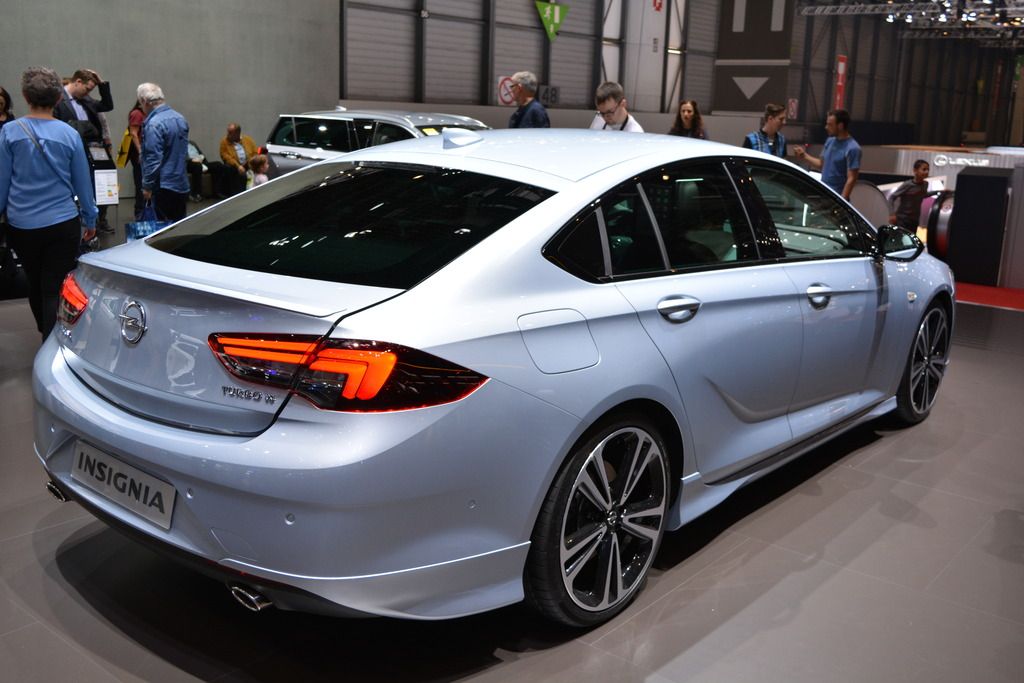 Volkswagen
Areton
Looks similar to the CC (no bad thing), but a much better front end.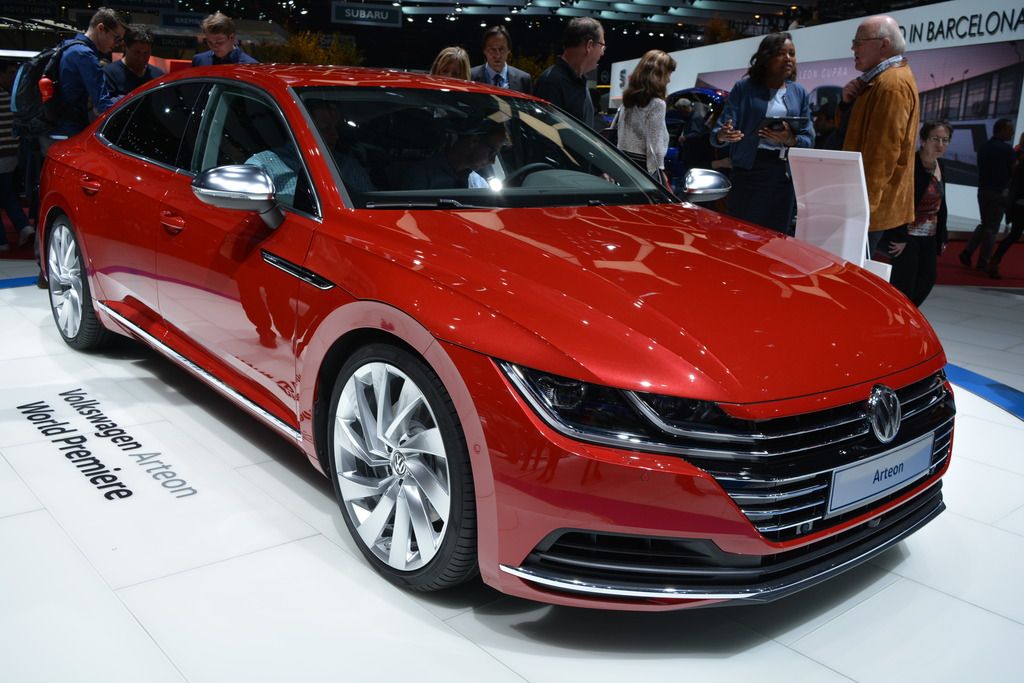 Golf R
My favourite hot hatch for years gets more power, a nicer interior and P Zero Trofeo tyres as an option.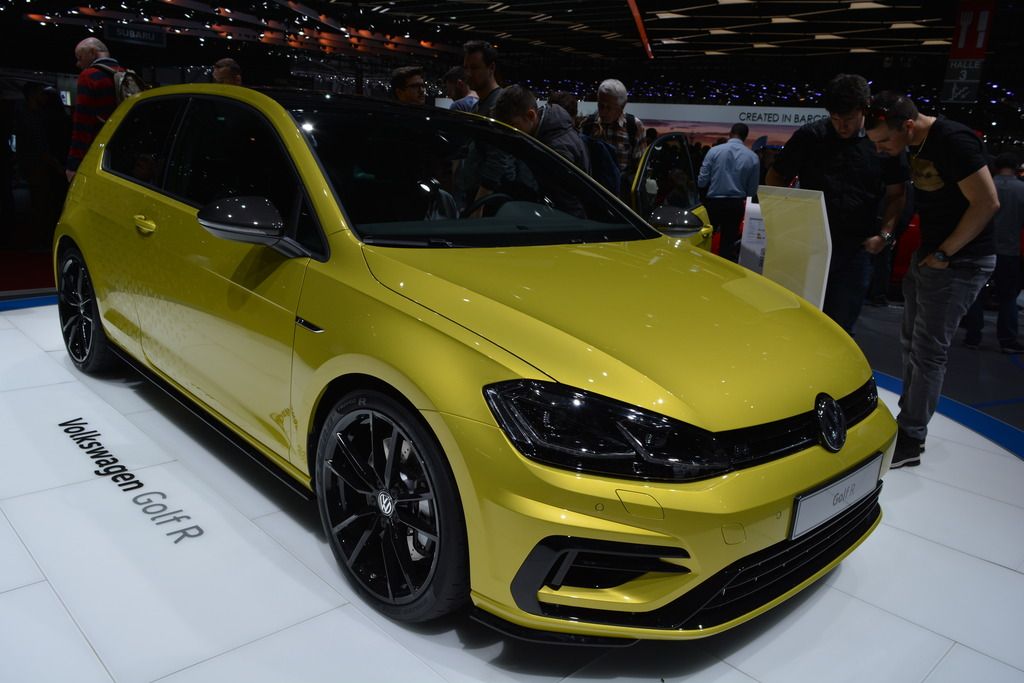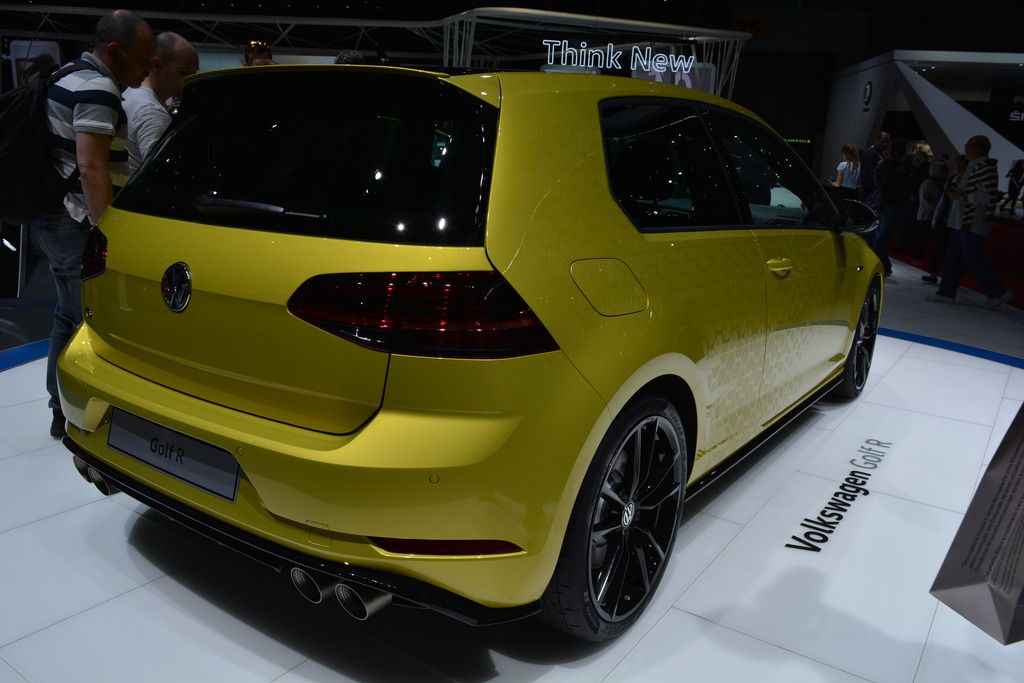 Volvo
V90
Renders the XC60 useless in my book. Fab interior, good looking, loads of space. 2.0 T6 petrol with 320bhp would be my choice.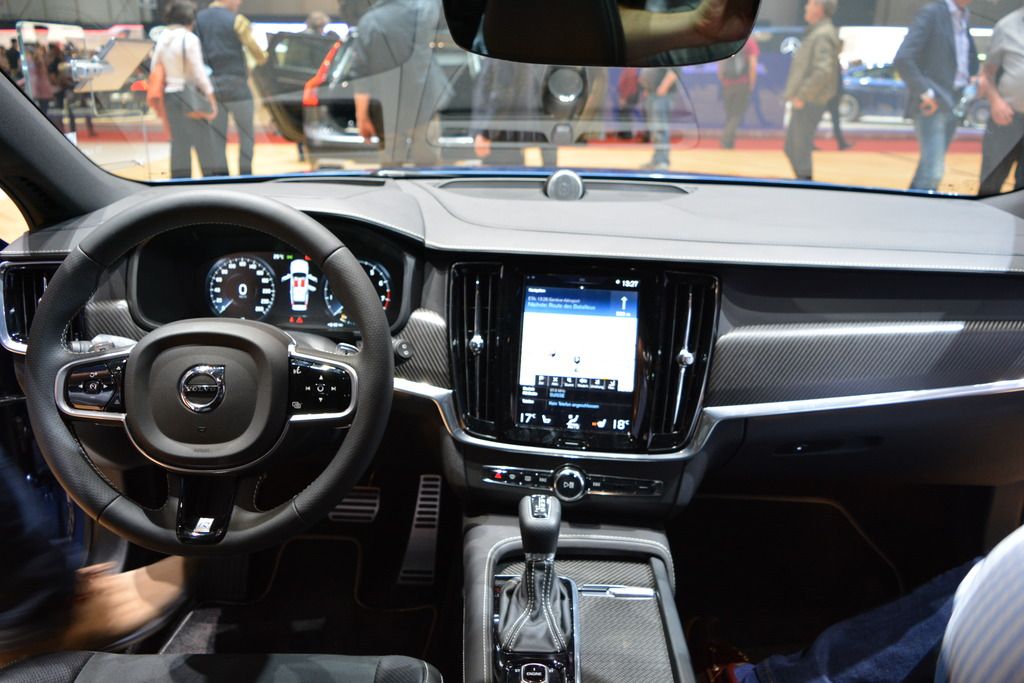 Bad
Alfa Romeo
Stelvio
Only the Jag F-Pace does it for me in this category. I'd have the Guilia without a doubt.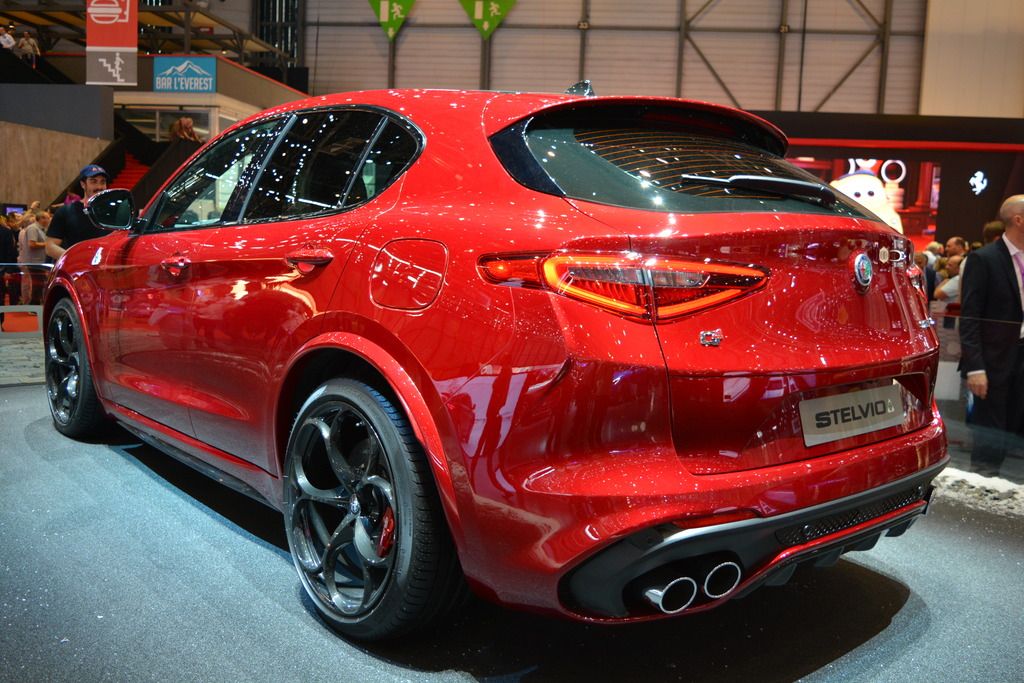 Alpine
A110
Looks like a Hippo from the front, and a squashed 911 at the back.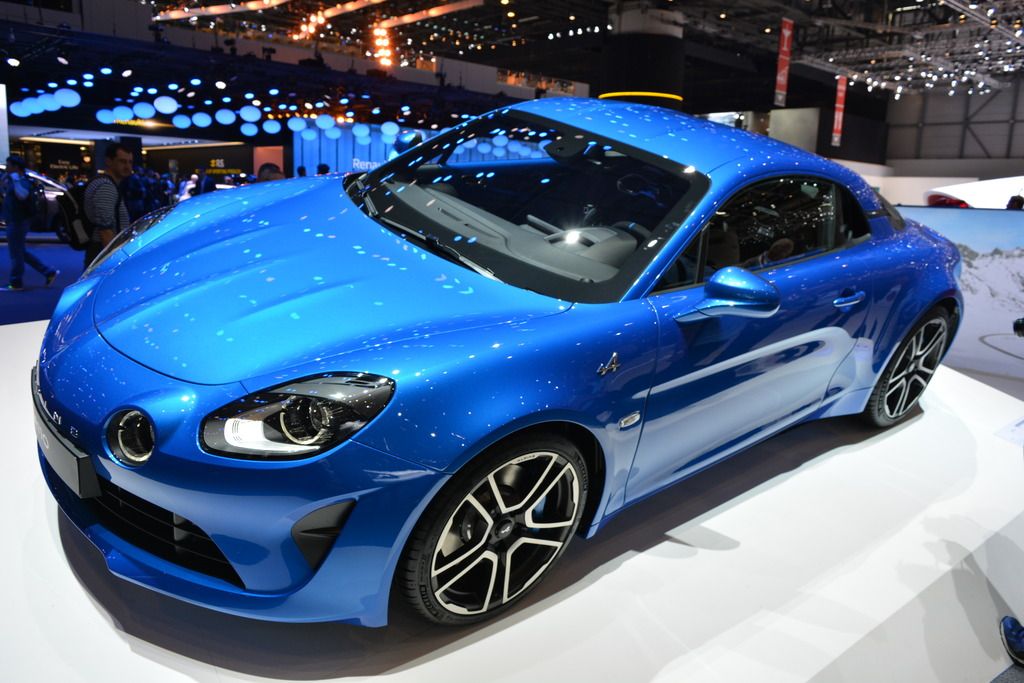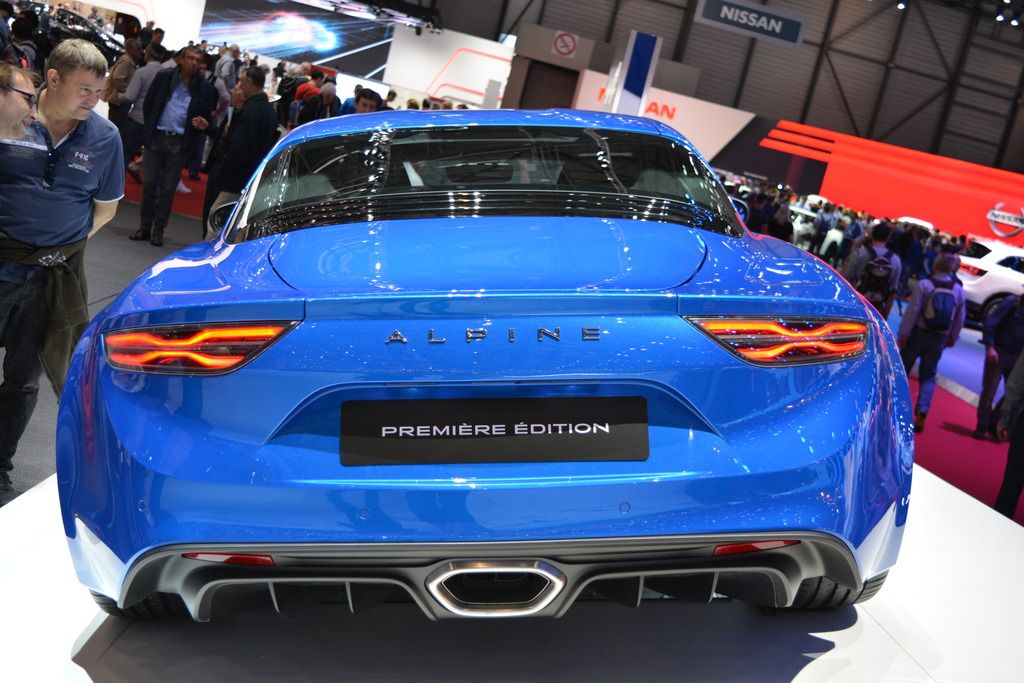 Honda
Civic /Civic Type R
The standard Civic is laughably bad. The Type R, with all the go faster bits just looks ridiculous. Interior is nice enough but I couldn't live with something that looked so bad. Just what were they thinking?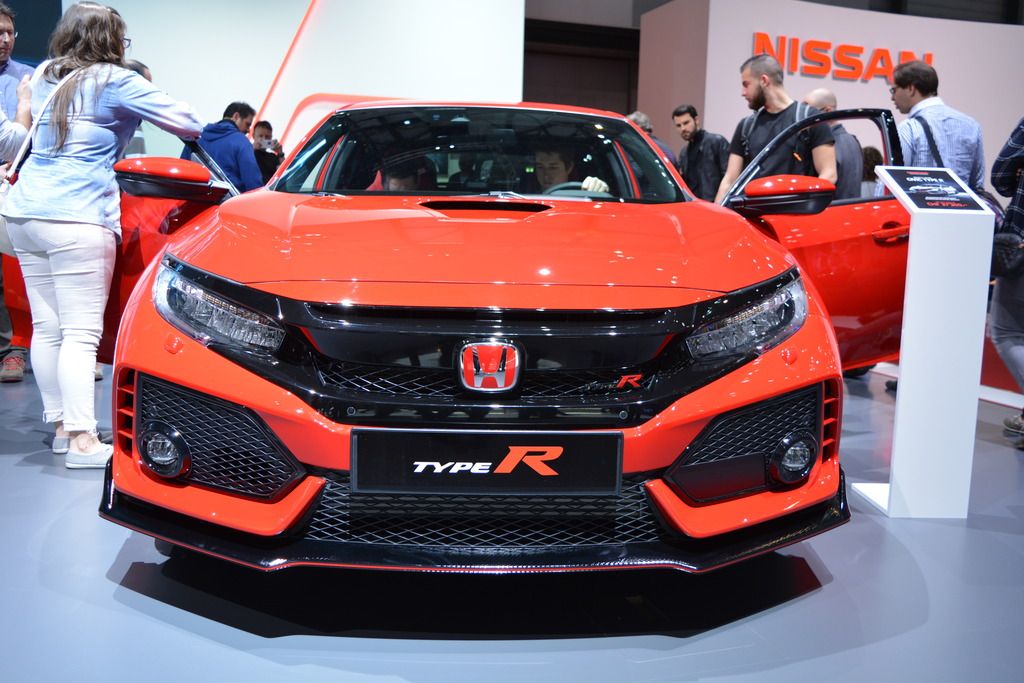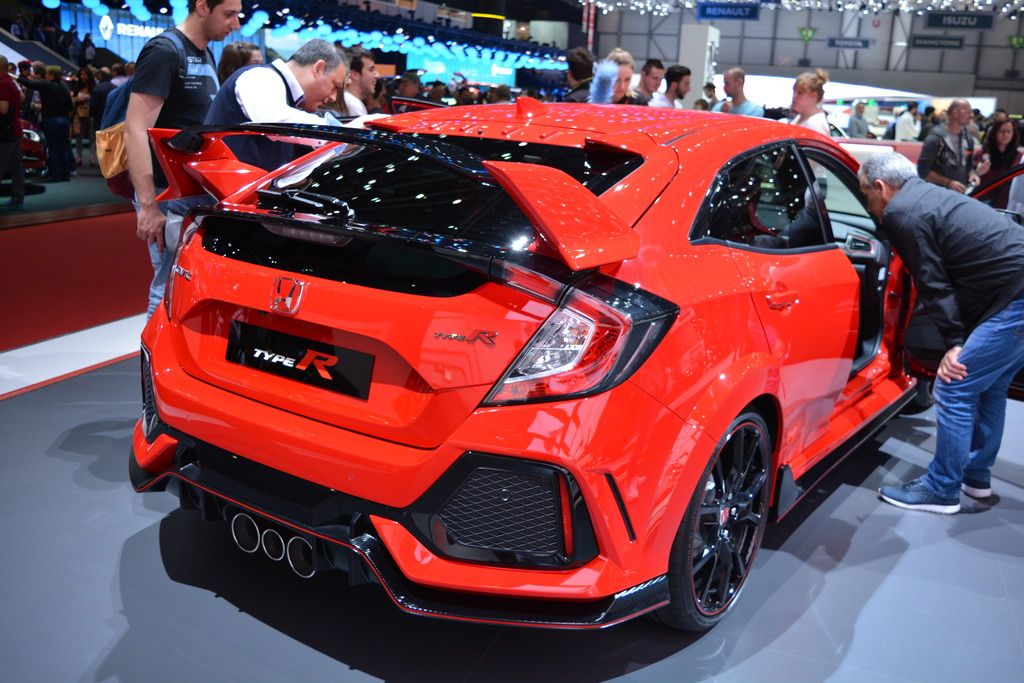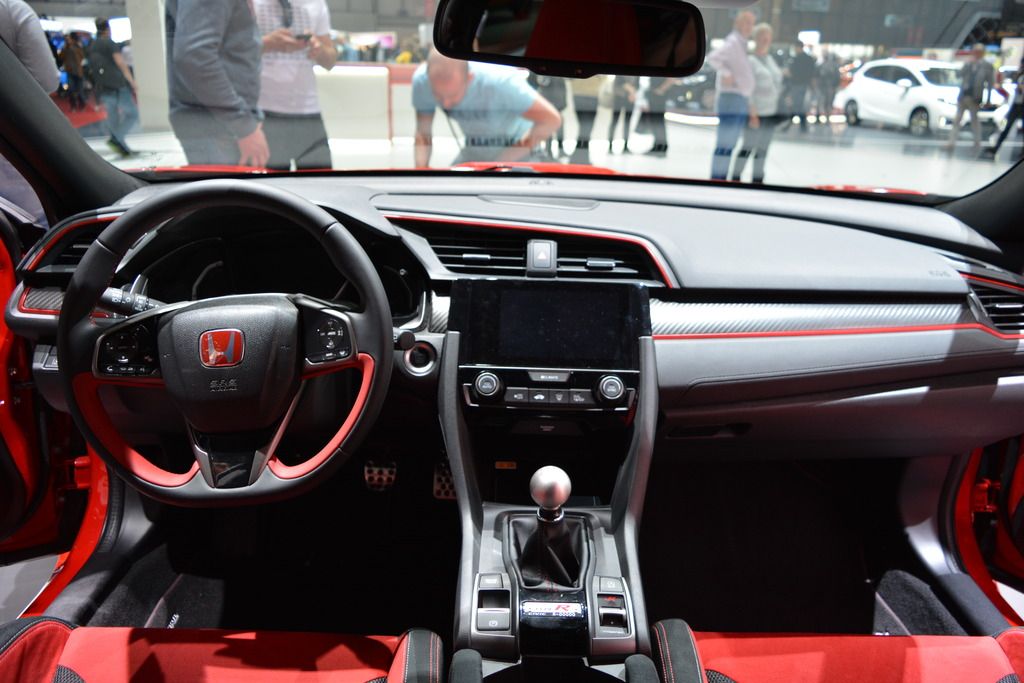 Lexus
LC500
I know the others were big fans of this, but to me it looks awkward at best. Too fussy at the front, and oddly proportioned towards the back. Interior is pretty special however (apart from the cruise control stalk sticking randomly out)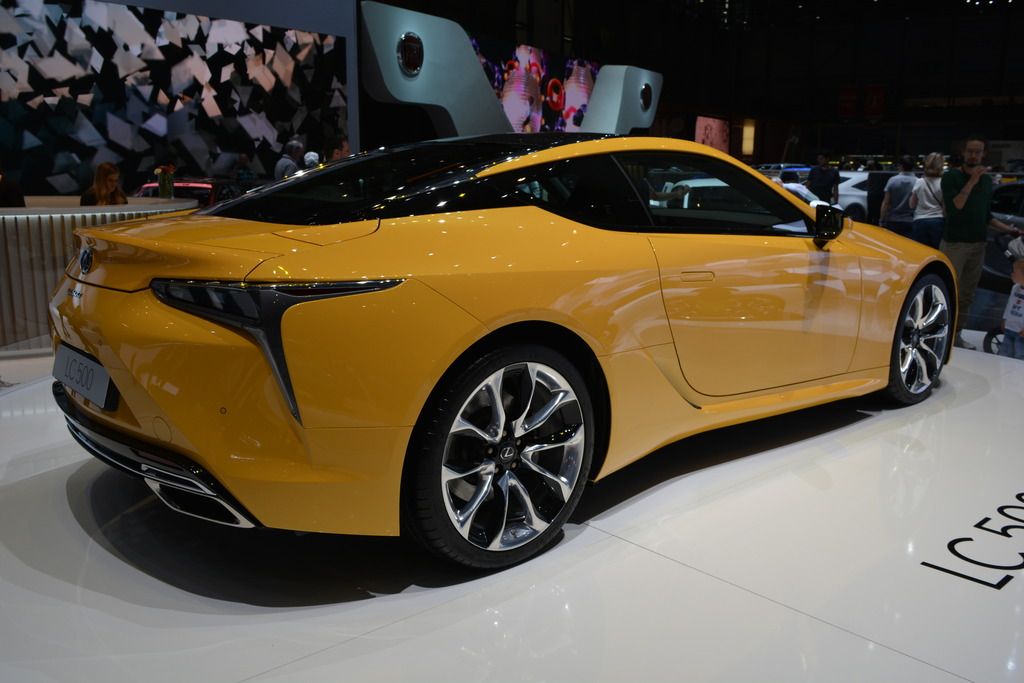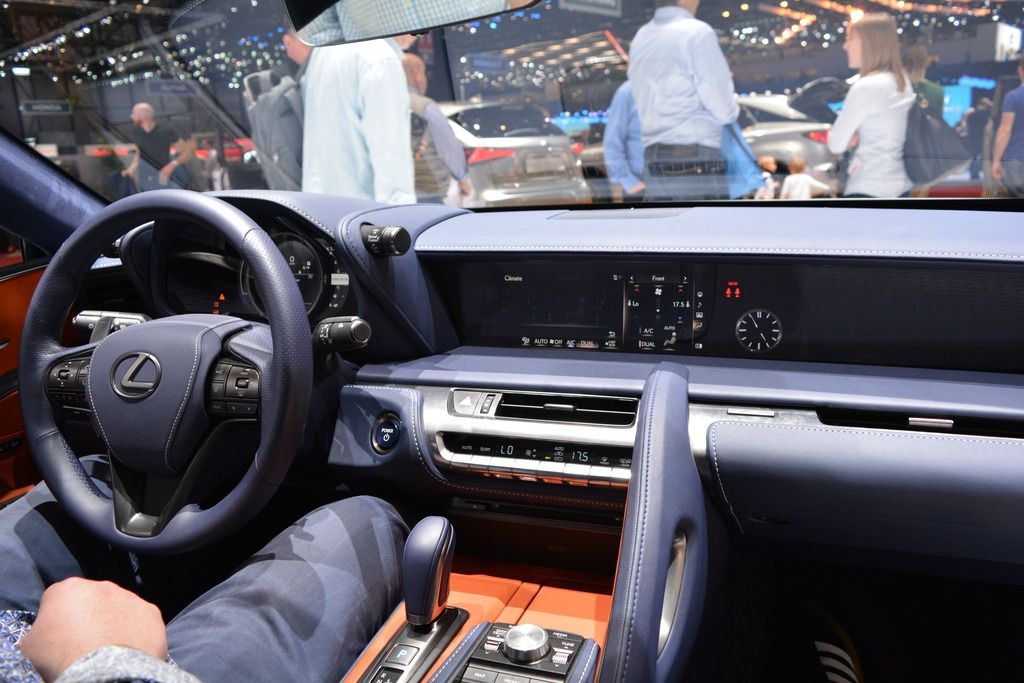 Rolls-Royce
Dawn
I admire the Dawn; what's not to like about a 4 seat convertible Rolls-Royce, however these 'inspired by fashion' versions looked awful in white with bright coloured roofs.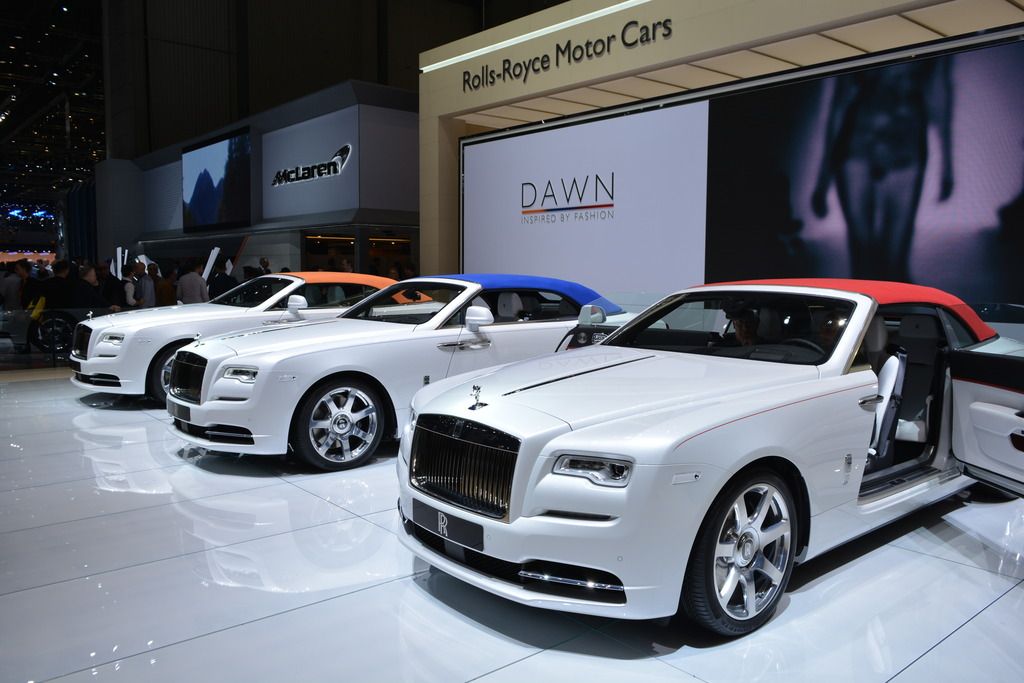 Spyker
C8 Aileron
The C8 was very impressive when it was first released, and it's still a striking looking car. But its 17 years old now, it would be nice if they could design and build something brand new and completely different from the C8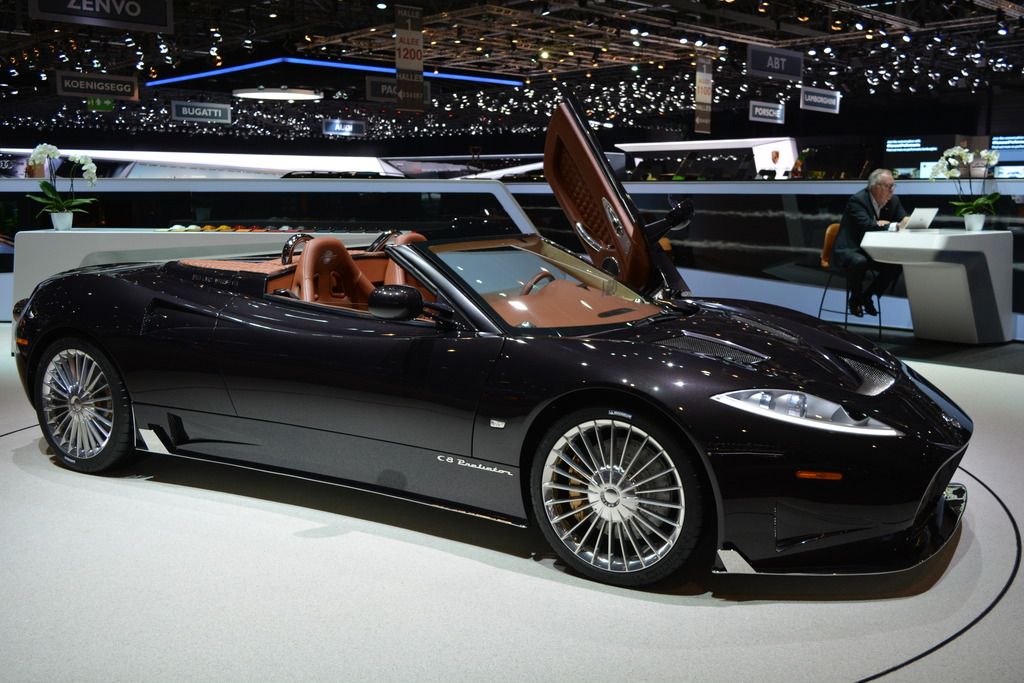 Zenvo
ST1/TS1
Not entirely sure which models these were, but they look very fussy and left me thinking along the lines of how many more small, obscure companies can build a hypercar and pull it off. Yes, the power figures are impressive (1100bhp), but with challenging looks, a bollocks interior, and numerous reliability issues, I don't think Zenvo will be one of them.
So many exciting launches proved it to be a great few days. It's a brilliant show and well worth the trip.